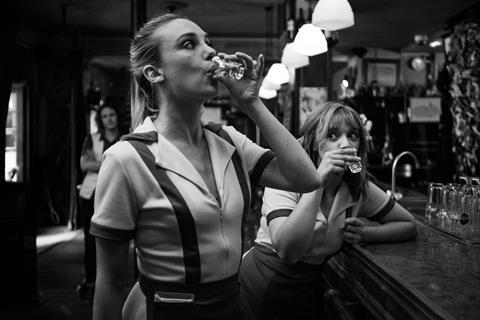 Paris-based sales company Playtime will launch sales on the French graphic novelist and illustrator Nine Antico's feature debut comedy Playlist at this year's Unifrance Rendez-vous with Cinema, which officially kicks off online on Wednesday and runs until January 15.
Sara Forestier plays a talented graphic artist whose life begins to unravel when she falls pregnant just as she lands a job at a prestigious Parisian publisher.
When she breaks the news to her boyfriend, everything explodes, and they break-up. The turn of events results in her returning to her old job of waiting tables alongside her aspiring actress friend, played by Laetitia Dosch.
Playtime has released a first image of the feature which is completed and is due to be released in France by distributor KMBO this spring. It is produced by Mathieu and Thomas Verhaeghe at Atelier de Production, which previously produced Quentin Dupieux's Keep An Eye Out and Deerskin.
Antico broke into the world of cartoon illustration through the creation of her own fanzine and then started working with various French magazines, before writing and illustrating graphic novels that include Coney Island Baby, America and Girls Don't Cry.
Her work features liberated young female characters who are happy to fly in the face of social mores, and is characterised by a rock'n'roll feel and references to the US.
Other upcoming titles on the Playtime slate include Lebanese director Joana Hadjithomas and Khalil Joreige's Memory Box and Laurent Cantet Arthur Rambo.