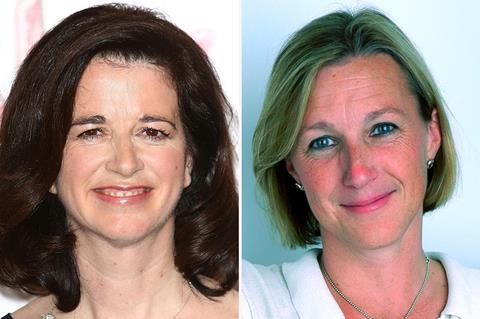 The UK's Potboiler Television has secured the rights to Bernardine Evaristo's Booker Prize-winning novel Girl, Woman, Other.
The book follows the lives of 12 characters in the UK – mostly women of colour – over the course of several decades. Each chapter focuses on one character but their lives intertwine as the novel explores feminism, politics and sexuality among other themes.
Evaristo became the first black woman to win the Booker Prize with the novel, which proved the second best-selling fiction hardback of 2019 and was chosen as one of Barack Obama's favourite books of last year.
The deal with Potboiler was struck with Lesley Thorne at literacy agency Aitken Alexander on behalf of Evaristo's agent, Emma Paterson.
Potboiler Productions is led by producing partners Andrea Calderwood and Gail Egan. Lionsgate UK took an undisclosed stake in the television side of the business in 2017 and signed a first-look deal for global distribution of Potboiler's TV content.
Potboiler's previous literary adaptations include Oscar-winner The Constant Gardener, one of three collaborations with John le Carré; The Little Stranger, directed by Lenny Abrahamson; and, most recently, Chimamanda Ngozi Adichie's Americanah, about to go into production for HBO Max with US companies Plan B and D2, starring Lupita Nyong'o.