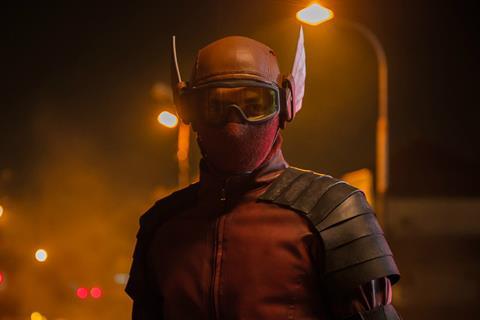 Premiere Entertainment Group has launched talks with AFM buyers on worldwide rights excluding Indonesia to Toronto Midnight Madness selection Gundala.
The Indonesian superhero action film from Screenplay Films and Bumilangit Studios is conceived as the first in a franchise. It charts the central character's origins as an orphaned boy in Jakarta who gains powers after he is struck by lightning and goes to war against a mob boss.
Abimana Aryasatya, Tara Basro, Bront Palarae, and Ario Bayu star, and Joko Anwar directed from his screenplay. Bismarka Kurniawan and Wicky V. Olindo served as producers, and Bumilangit Studios is building a cinematic universe based on a library of more than 500 comic book characters.
Premiere CEO and president Elias Axume and vice president of acquisitions Carlos Rincon licensed rights from Vega Baby Releasing CEO Sheldon Brigman and Ricky Budhrani.
"Gundala is a crowd-pleaser filled with amazing fight sequences, impressive VFX, and outstanding production values," said Rincon. "We are thrilled to be introducing this entertaining film to buyers at AFM, where it has been drawing a lot of interest."