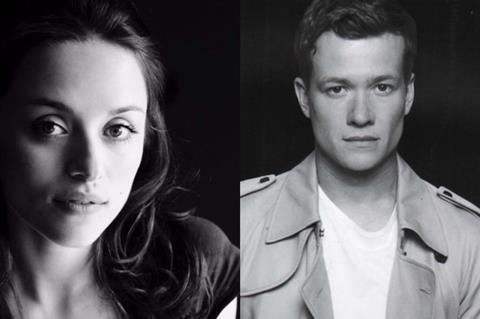 PingPongFilm has announced that principal photography has wrapped for Zoo in Ystad, Sweden.
Zoo, a dark comedy about a couple trying to save their marriage during a zombie apocalypse, is written and directed by Antonio Tublén, and stars Edward Speleers, Zoë Tapper, Antonia Campbell-Hughes and Jan Bijvoet.
The film received funding from Film i Skåne and Ystad-Österlen filmfond.
Zoo is Tublén's fourth film and his first English-language feature. Tublén's debut film Original premiered at the Tribeca Film Festival and won two Golden Goblets at the Shanghai International Film Festival, including one for best film.
His sophomore feature LFO opened at the Fantastic Fest in Austin, Texas, where it was acquired by Elijah Wood's SpectreVision, and was named best film at the London Sci-Fi Film Festival. Tublén is currently in post-production on the mystery-thriller Robin.
Alexander Brøndsted, producer at PingPongFilm, said: "It has been a pleasure to see Tublén's wonderful script come to life with stunning performances from our leads Zoë Tapper and Edward Speleers. I believe everyone involved has the feeling that we've created something special and unique."
Tublén, Brøndsted, Speleers, and Campbell-Hughes are all represented by Paradigm. Speleers is also represented by Independent Talent Group, while Campbell-Hughes is also represented by United Agents.