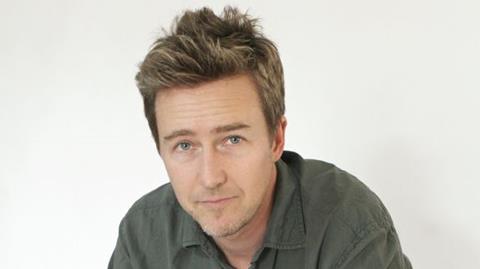 Production has been suspended on Edward Norton's Motherless Brooklyn after a New York firefighter died on Thursday night (March 22) battling a blaze on the Harlem set.
Michael Davidson, 37, was named as the deceased. According to reports he had become separated from his crew and was found unconscious after attempting to tackle the fire on the Class 5 Films and MWM production. He was pronounced dead at hospital.
The fire broke out for reasons that remain unknown at the five-storey townhouse in the Sugar Hill neighbourhood.
The producers, who have halted the shoot this week as they work out how to proceed, issued a statement that read: "Our deepest condolences to the family of Michael R. Davidson. A fire broke out tonight in the building where we were shooting our film. Our production was towards the end of our working day and had dozens of people working on site, when our crew noticed that smoke was coming into our set and into other parts of the building from below us. As soon as we noticed smoke coming up into our set, our crew immediately alerted the fire department and began alerting residents of the building even as we evacuated our cast and crew.
"To our great sorrow, we now know that a NYC firefighter lost his life battling the blaze that grew, and our hearts ache in solidarity with his family. New York City firefighters truly are the bravest in the world. We watched firsthand with astonishment as they charged into the smoke to make sure all were safely out and then fought to contain the blaze and prevent it from spreading, putting their lives on the line as they do every day. The FDNY are real life super-heroes and have our boundless admiration and gratitude."
Norton directs, stars in and adapted the Motherless Brooklyn screenplay from Jonathan Lethem's acclaimed 1950s-set noir about a private detective with Tourette's Syndrome.
Bruce Willis, Willem Dafoe, Gugu Mbatha-Raw, Bobby Cannavale, and Alec Baldwin star. Norton produces alongside Gigi Pritzker, Rachel Shane, and Bill Migliore.