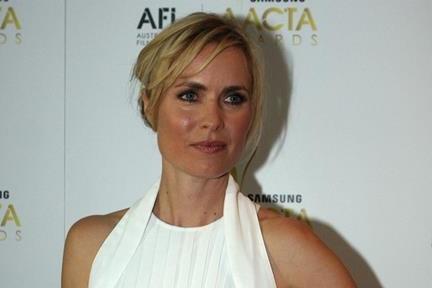 LA-based Blue Fox Entertainment and Australian producer Antony I. Ginnane have announced the start of principal photography in Melbourne on Radha Mitchell thriller The Girl At The Window.
Mark Hartley is directing the film from a screenplay by Terence Hammond (Last Dance) and Nicolette Minster under strict Covid Safety protocols.
Ginnane, whose producing credits include Screamers and Patrick, described the project about a mother and daughter dealing with an ambiguous threat that brings them closer together as a blend of Rear Window and Disturbia.
Mitchell's credits include Silent Hill, Finding Neverland and the Has Fallen franchise and she is joined in the cast by Ella Newton (Harrow) and Vince Colosimo (Lantana).
The Girl At The Window received production investment from Film Victoria and will be released in Australia through Kismet, the new venture launched by former eOne Australia CEO Troy Lum. The film will release worldwide in mid-2022.
"Audiences worldwide love thrillers, and our script is filled with twists and turns that will engage and excite," said Ginnane. "I'm looking forward to seeing Mark Hartley work with our terrific cast to bring this story to life."
Hartley added, "It's always great to be back on set – but especially so during these difficult times. The Girl At The Window boasts a strong, resourceful heroine and a bounty of exciting set pieces – it's exactly the breed of film that I love. I'm extremely fortunate to be working with a supremely talented cast and many of my favourite crewmembers to bring this high-stakes cat-and-mouse thriller to life."
"Kismet is delighted to have The Girl At The Window as one of our first titles," said Lum. "The script grabbed our attention immediately and, with this fantastic Australian cast, and in Mark Hartley's capable hands, we know it's a film that will also captivate audiences and keep them guessing until the very last moment."
Blue Fox's James Huntsman said, "We are very pleased to be working in partnership with Antony and his team on this terrific thriller from writers Terence Hammond and Nicolette Minster and director Mark Hartley. We also would like to thank Film Victoria for their ongoing support of independent film."