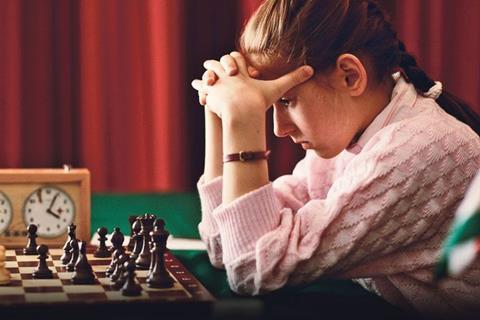 Hungarian documentary Queen Of Chess has won the HBO Europe award at ZagrebDox Pro, which moved its industry platform online for the first time following the coronavirus outbreak.
Selected from 12 projects, director Bernadett Tuza-Ritter and producers Gabor Harmi and Peter Stern will receive a diploma and €2,000 ($2,170) for project development. Tuza-Ritter's first feature, A Woman Captured, played in competition at Sundance 2018.
Queen Of Chess centres on the life and the tournaments of Judit Polgar - considered the greatest female chess player of all time - and her sometimes controversial matches against legendary grandmaster Garry Kasparov.
Other prizes included the first Al Jazeera Balkans award, which was won by Marko Murč, director of Slovenian project The Other Side Of The Pipe, which centres on ordinary people who push back against abuses of power around an important pipeline. The project was awarded €1,000 ($1,090) for further development.
Also bestowed for the first time was the Documentary Association of European (DEA) Mentoring Pitch Award, which went to Anelise Salan's Romanian project Forbidden. The film follows four same sex couples, including director Salan, who decide to go to Romania's Marital Status Department to register requests for marriage – forbidden by law in the country.
The prize consists of a free one-year DAE membership and mentoring sessions for the director as well as producer Cristina Iordache.
In addition, at a time when business across the film industry is taking place digitally, the ZagrebDox Pro Online Mentor Award went to Maka Gogaladze, director and producer of Georgian project Ever Since I Know Myself.
The prize comprises a diploma and one-year online mentoring with the Danish Film Intitute's Cecilia Lidin. The film spotlights Georgian children, in a country with a Soviet past, and how they are being educated.
First online edition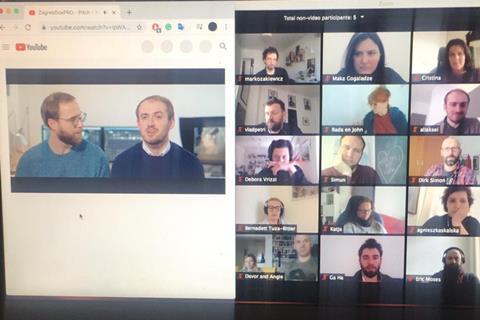 The awards followed a four-day workshop and pitching forum, which all took place online for the first time due to the Covid-19 pandemic.
Unlike some virtual pitches, which have taken place live over video conference platforms, filmmakers were given three days to prepare a seven-minute video containing their pitch and a project trailer for the final session.
The videos were streamed to a panel of decision-makers who provided live feedback to the participants and an audience of industry professionals. The international panel comprised Lidin, HBO Europe's Hanka Kastelicova, Al Jazeera Balkans' Lejla Dedić, Sarajevo Film Festival and IDFA's Rada Šešić and the DAE's Marion Schmidt.
Bucharest-based director Salan, who won the DEA award with Forbidden, said of the experience: "I have never done a pitch in my life and after the first days of ZagrebDox Pro I feel I've learned so many new things. I've also never been in any online meetings, but the tutors broke the distance barriers from the first minutes. In these heavy days of isolation and lockdowns, I feel less alone."
The 16th ZagrebDox was scheduled to run March 12-22 in the Croatian capital but was postponed. Festival director Nenad Puhovski said new dates would be announced in the future.
The industry platform moved online under workshop mentors Leena Pasanen, director of the Biografilm Festival in Bologna and former managing and artistic director of DOK Leipzig, and director and producer Stefano Tealdi.
"After 10 editions of conducting our pitching lab in Zagreb, we were afraid the human interaction, so important in our work, would have been missing," said the duo in a joint statement.
"To our surprise, we did not lose the peer-to-peer and group feedback needed to give strength to the pitch of a project and therefore foster its development. The fact that the participants were stuck in their homes or offices actually turned into an advantage and maximised their creative potential. They worked intensively with images and graphics in constructing an appealing and attractive pitch."
ZagrebDox Pro training programme is organized with the support of Creative Europe - MEDIA Programme of the European Union, the Croatian Audiovisual Centre, City of Zagreb and Croatian Film Directors' Guild (DHFR).