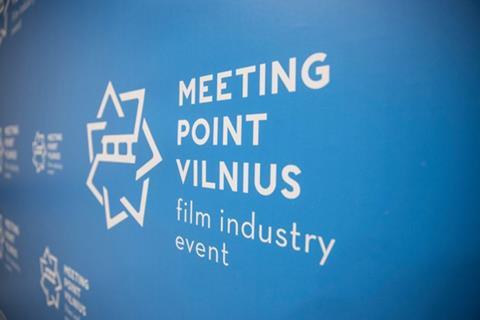 Two key film events in Eastern Europe have become the latest to be impacted by concerns over the coronavirus outbreak.
Meeting Point Vilnius (MPV) was due to take place from March 30 to April 1 during the Vilnius International Film Festival (VIFF) in Lithuania but has been cancelled.
The three-day platform attracts hundreds of film industry professionals but many have had to cancel their plans due to travel restrictions, imposed to curb the spread of COVID-19.
It means filmmakers who were selected to pitch projects during the event will not receive consideration from sales agents and other decisionmakers at the industry platform.
MPV head Alessandra Pastore said: "We feel enormous responsibility for our filmmakers and aim to provide their projects with well-deserved attention from agents, distributors, producers and institutions. Regretfully, the travel restrictions impede our ability to do so."
In addition, filmmakers from countries with significant coronavirus outbreaks will not be presenting their work at VIFF, which is set to run from March 19 to April 2.
VIFF CEO Algirdas Ramaška said: "In order to ensure the safety of our viewers, we have come to a mutual agreement with filmmakers who reside in coronavirus hotbed areas to cancel their visits. During the festival, premises will be ventilated and disinfected. Festivalgoers will receive refunds if screenings are cancelled."
ZagrebDox postponed
The 16th ZagrebDox, which was scheduled to run March 12-22 in the Croatian capital, has also been postponed but the industry programme will go ahead online.
Organisers of the international documentary film festival said the decision was taken "based on our communication with the Republic of Croatia Civil Protection Headquarters," including a recommendation of a ban of indoor public gatherings.
ZagrebDox director Nenad Puhovski said new festival dates would be announced in the future.
However, training programme ZagrebDox Pro as well as the pitching forum will to ahead online. A statement said the move was taken to make it possible "for all the programme participants to develop their projects and present themselves to the international panel."
They mark the latest film events to be hit by concerns over coronavirus. Here's the latest on the festivals and industry platforms impacted by the coronavirus outbreak to date: