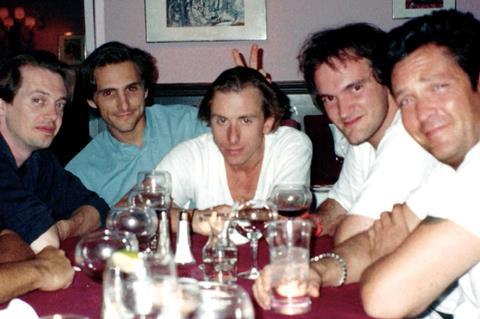 Quentin Tarantino documentary QT8: The First Eight has proven to be a hot property for Wood Entertainment as buyers have flocked from the UK, Germany and South Korea.
Tara Wood's documentary has gone to Signature Entertainment for the UK and Australia, Koch Films for Germany, Exponenta Films for Russia, and Noori Pictures for South Korea. DocAviv will distribute the film theatrically in Israel.
Wood Entertainment and Shaked Berenson's Entertainment Squad jointly handled the US theatrical release in October after Wood extracted the film from The Weinstein Company and secured control earlier this year. The VOD release is set for December 3.
QT8 profiles Tarantino's filmography and features interviews with Tarantino collaborators Samuel L. Jackson, Jamie Foxx, Christoph Waltz, Diane Kruger, and Kurt Russell, among others.
Wood produced with Jake Zortman, and executive producers are Veronica "Rikki" Rushing, Allen Gilmer, and Joseph Clarke.
"With all the Oscar buzz and great success of Once Upon A Time In Hollywood, the timing is perfect to revisit the sensational career of Quentin Tarantino," said Wood. "The Weinstein Company almost buried this film but deservedly so, QT8: The First Eight is finally going to find its worldwide audience."