Quentin Tarantino's highly-anticipated Once Upon A Time… In Hollywood has divided the opinions of Screen's Cannes jury grid critics, receiving an average score of 3.0 for third place as it stands.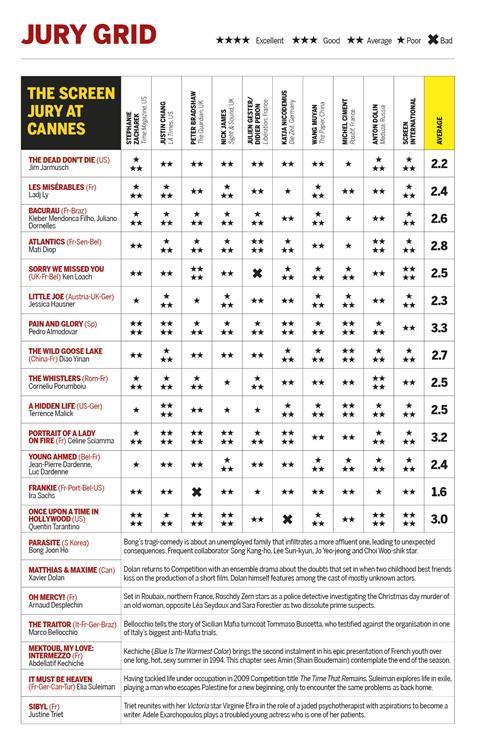 The 1969-set movie business story took five scores of four (excellent), more than any other title on the grid so far this year, from Time's Stephanie Zacharek, The Guardian's Peter Bradshaw, Sight & Sound's Nick James, Meduza's Anton Dolin and Screen's own critic.
However a zero (bad) – only the third awarded so far on this year's grid – from Die Zeit's Katja Nicodemus substantially brought its mean score down, as did twos (average) from Libération's Julien Gester and Didier Peron, and Positif's Michel Ciment.
With Leonardo DiCaprio, Brad Pitt and Margot Robbie leading the starry cast, the film explores the landscape of late 60s Hollywood through the figures of a faded TV actor (DiCaprio) and his stunt double (Pitt).
The 3.0 score tops Tarantino's previous Cannes Competition title Inglorious Basterds, which took a 2.4 in 2009.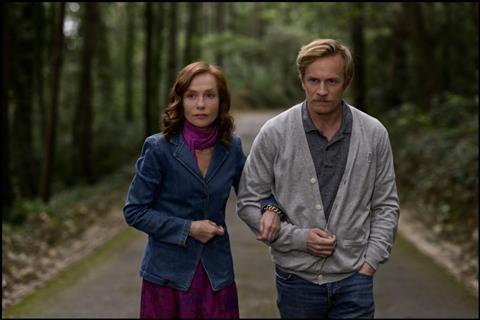 Ira Sachs' Frankie also landed on the grid, scoring poorly for a 1.6 average, comfortably the lowest in this year's Competition so far.
It is the only title to date to receive no higher than a two (average), while it suffered further with a zero from Bradshaw, and ones (poor) from Gester and Peron, and Dolin.
Frankie sees Isabelle Huppert playing a famous French actress who, after learning she has only months to live, gathers her family for one last holiday in Sintra, Portugal.
An amendment to one score for Céline Sciamma's Portrait Of A Lady On Fire pushed it up to a 3.2 average, solidifying its second place.
Coming up on the grid are Bong Joon Ho's tragi-comedy Parasite, and the return of Cannes darling Xavier Dolan with ensemble drama Matthias & Maxime.
Screen's Cannes daily magazines are complete, but there are still several titles to be added to your jury grid posters! Share them with us with us at @screendaily on Twitter, Facebook and Instagram, with the grid image available to print here.