EXCLUSIVE: Spotlight star attached to New York-set drama from Element Pictures and Braven Films.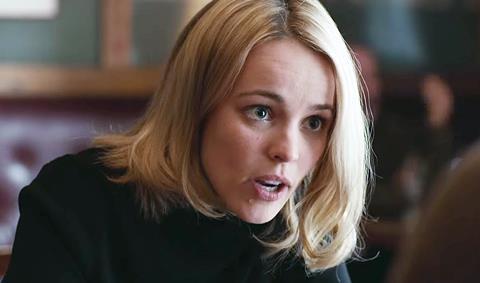 Spotlight star Rachel McAdams is attached to star alongside Rachel Weisz in Chilean director Sebastián Lelio's (Gloria) Disobedience.
The film is an adaptation of author Naomi Alderman's novel of the same name.
As well as starring in the film, Oscar-winner Weisz is also set to produce alongside Room producer Ed Guiney of Dublin-based Element Pictures and Spanish producer Frida Torresblanco (Pan's Labyrinth) of New York-based Braven Films.
Room and Carol financiers Film4 are backing the project.
Lelio has co-written the script with British dramatist and screenwriter Rebecca Lenkiewicz, who collaborated with Polish film-maker Pawel Pawlikowski on the screenplay of Oscar-winner Ida.
A London shoot is planned for this winter.
Alderman's novel revolves around Ronit, the estranged daughter of a rabbi, who returns from New York to the Orthodox Jewish neighbourhood she grew up in North London, following her father's death. Her arrival causes upheaval in the quiet community.
McAdams recently shot Marvel fantasy Doctor Strange. Weisz recently wrapped production on Fox Searchlight title My Cousin Rachel opposite Sam Claflin and also has the James Marsh drama The Mercy due for release next year.