EXCLUSIVE: Italian sales company is being directed by Francesco Amato.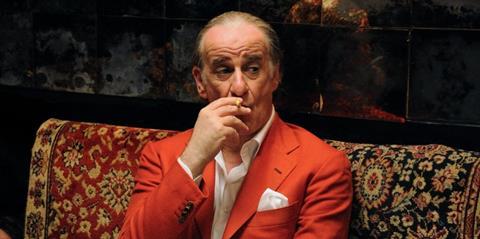 Italian sales outfit Rai Com will launch sales at AFM on Let Yourself Go, Francesco Amato's comedy starring Toni Servillo.
The Gomorrah and The Great Beauty [pictured] actor, who was recently cast as Geppetto in Matteo Garrone's upcoming Pinocchio adaptation, stars as a psychoanalyst who lives next door to - and is still in love with - his ex-wife.
Everything changes when his doctor advises him to look after his health, and he encounters Claudia, a personal trainer oblivious to the matters of the mind but concentrated on those of the flesh.
Let Yourself Go is produced by Cattleya and Rai Cinema.