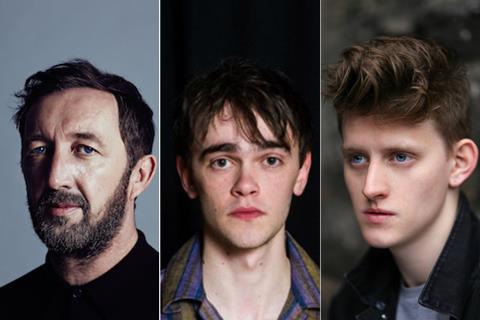 Ralph Ineson, Brian Vernel and Lorn Macdonald have joined dark family thriller Kill from UK production company Synchronicity Films.
It marks the debut directorial feature of Rodger Griffiths and will be co-produced by Mr B Films. Glasgow-based Synchronicity said it would be its first project to go into production once Covid-19 lockdown measures are lifted.
The story centres on three brothers and their violent father (Ineson), who live in a remote forest. The brothers attempt to kill their father while on a hunting expedition but this begins a deadly game of cat-and-mouse.
Casting director Kelly Valentine Hendry has begun an open casting search for a new young Scottish actor to play the role of the youngest, 16-year-old brother.
Producers are Claire Mundell for Synchronicity and Lee Brazier for Mr B Films. Brazier was an executive producer on Danny Boyle's Yesterday and Matthew Palmer's Calibre.
Kill was developed with support from Screen Scotland and Northern Ireland Screen.
Ineson is known for his roles in Robert Eggers' The Witch as well as HBO series Game Of Thrones and Chernobyl. Macdonald won last year's best actor award at the Scottish Baftas for his performance in Brian Welsh's Beats and will be seen in upcoming Netflix period drama Bridgerton.
Vernel was named a Screen Star of Tomorrow in 2015 and was most recently seen in Sky drama Gangs Of London. He has also had roles in Christopher Nolan's Dunkirk and Star Wars: The Force Awakens.