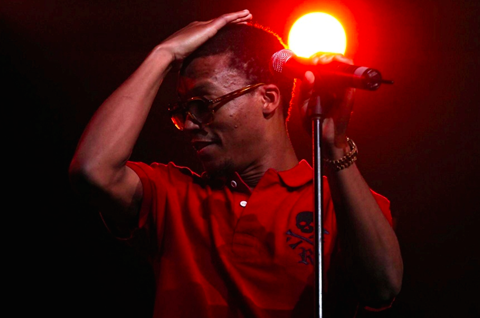 Grammy award-winning rapper Lupe Fiasco is teaming with Hong Kong-based media and marketing executive Bonnie Chan Woo to launch production outfit Studio SV.
Operating out of both Hong Kong and Los Angeles, the new company will produce films, high-end TV programmes and digital content with a goal to produce 10 original titles over three to five years.
According to a statement the company aims to "foster cross-border collaboration and inclusivity" and "produce content with inspirational celebrities and influencers, introducing fans to personal passions which are mind expanding".
Studio SV's first project is documentary series Beat n Path, which follows Fiasco as he travels across China, practising martial arts with kungfu masters, and exploring China's burgeoning hip hop scene.
Due to its location in Hong Kong, the company is also exploring co-production and other forms of collaboration across the Asia Pacific region. It will make its debut at MIPCOM in Cannes next week where it plans to begin discussions with global distributors and platforms.
Bonnie Chan Woo is chairman and CEO of Hong Kong-based cross-media production company Icicle Group and vice chairperson of Hong Kong Design Centre.
"As we examined our combined resources, and the landscape of the entertainment industry, we saw a tremendous opportunity for a new approach to content creation and an opportunity to apply a successful business model within this ecosystem," said Chan Woo.
Fiasco said: "At our core we seek to nurture and champion creative talent who have likeminded visions of creating exceptional cross-cultural content that can be enjoyed universally – not just in specific countries or regions."