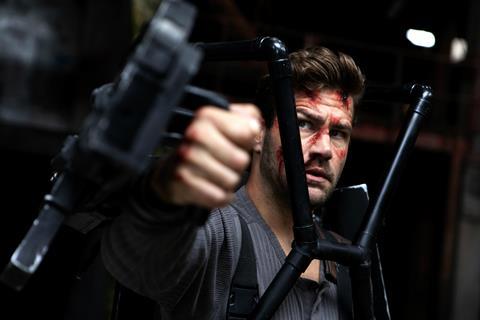 In the run-up to Toronto International Film Festival, Raven Banner has picked up worldwide sales rights to cyberpunk sci-fi action Kill Mode and will launch sales next month.
Thijs Meuwese wrote and directed the feature from Get Off The Road and Falcon Grove Productions about a small group of freedom fighters as they attempt to rescue a girl with supernatural powers from the clutches of a global mega corporation.
Colinda Bongers, Meuwese, Jasper de Vreede and David Grover produced Kill Mode, which stars Dave Mantel and Julia Batelaan.
Toronto-based Raven Banner's James Fler, Michael Paszt and Michael Da Silva brokered the deal with producers de Vreede and Grover.
Kill Mode marks Meuwese's second journey into dystopian sci-fi action after his 2017 film Molly, which centred on the eponymous heroine battling a gang of marauders in a post-apocalyptic wasteland.
Toronto International Film Festival is scheduled to run from Sept. 5-15.