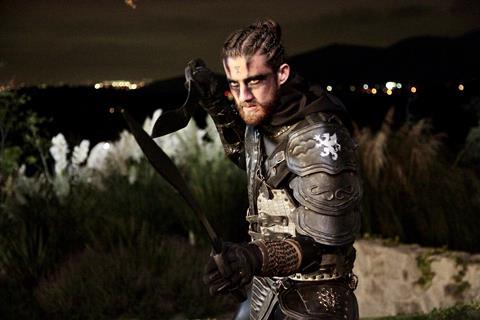 Toronto-based genre specialist Raven Banner has bulked up its slate heading into the Cannes virtual market with sales rights to Benny Loves You, Origin Unknown, and The Pandemic Anthology.
The company will launch negotiations with international buyers on Rigoberto Castenada's Origin Unknown (Sin Origen), about a former drug-runner who tries to buy his way out of the cartels.
When he takes his family to an armed safehouse, the site is soon overrun by unknown assailants with seemingly mystical powers. Castenada directed Mexican horror smash KM-31 and Netflix series Diablero.
Raven Banner holds worldwide rights to Benny Loves You, about a young man whose attempts to grow up after the death of his parents are thwarted by his childhood stuffed toy Benny. Karl Holt directed and stars.
The Pandemic Anthology features the work of 15 filmmakers who each use the subjects of lockdown and quarantine to explore stories ranging from Satanic cats to zombie outbreaks. Raven Banner holds worldwide rights.
UK screen sector faces 100,000 job losses, report warns