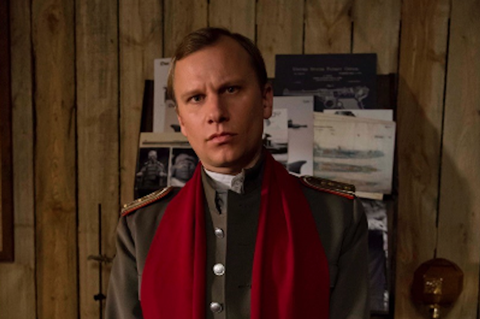 Toronto-based distributor Raven Banner Entertainment has partnered with Pasha Patriki's 9 Light Entertainment and boutique post-production house 9 Light Entertainment to launch a production arm, Hangar 18 Media.
The venture will produce original content and provide production services for Canadian, US and international projects, as well as co-productions filming in Canada.
Raven Banner's strategy is to have a centralised Ontario-based production arm while maintaining its existing Western company, Berserker Entertainment, co-producers of Nick Damici's The Stakelander.
Hangar 18 Media's first production is documentary feature The Booker, which is currently being shot in Canada, Mexico and the US. The documentary centres on a Canadian professional wrestler and is directed by Raven Banner's Michael Paszt, and produced by Patriki and Bruno Marino.
In addition to Raven Banner's distribution and world sales activities, the company has boarded several projects in their development and production stages such as Leo Scherman's Trench 11 (pictured), Peter Ricq's Dead Shack, David Hyde's Stegman Is Dead, Lowell Dean's Supergrid, and Justin McConnell's upcoming shape-shifting horror Lifechanger with Federgreen Entertainment, Unstable Ground and Uncork'd Entertainment.
Patriki said: "I am very excited about the partnership with Raven Banner Entertainment. Our industry is constantly growing, and this is a natural progression – a partnership of like-minded producers, which is geared towards producing great Canadian content. We also position the new brand as a qualified production services provider for foreign and domestic productions. Hangar 18 Media ultimately has everything under one roof – production, post production and, taking this one step further, offering distribution and sales experience of Raven Banner Entertainment."
Andrew Hunt, managing partner of Raven Banner, said: "As Raven Banner grows, it's important for us to become a truly full-service entity, with the ability to develop, produce, distribute and sell our own original content all in-house."
Hangar 18 Media has also inked a deal with Avi Federgreen of Federgreen Entertainment to help with servicing US and International projects as well as to develop and produce original content. "I have been working with Raven Banner and Red Square Motion on many projects in many different capacities for a number of years now. I am super excited to now work with them in developing and producing great content for audiences around the world," Federgreen said.