EXCLUSIVE: Production company makes trio of hires as it plans growth.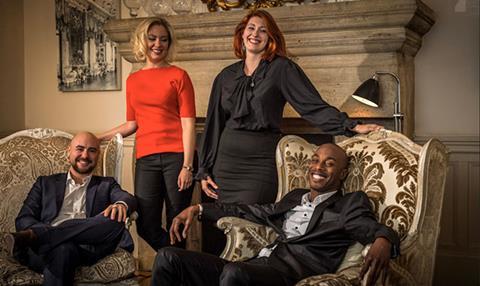 Fledgling UK production outfit Redeeming Features has bolstered its team with three hires as it plots growth across its production and film finance divisions.
CEO Nathanael Wiseman has appointed Nathaniel-Antonio Lloyd as head of development. Lloyd was previously a freelance script editor and ghost writer.
Vivian Richmond has been appointed to assistant head of production. She joins from branding agency The Specialist Works.
Katarina Gellin has been hired as managing director for Redeeming Scandinavia, the outfit's Norwegian sister company which has recently gone into post-production on its first TV production, the documentary Aldri For Seint (Never Too Late), about Norway's oldest and most successful senior cabaret group.
Redeeming's Scandi branch is also in pre-production on TV comedy series Ruined, featuring comedians Olli Wermskog and Lars Berrum.
Commenting on the company's plans for growth, Nathanael Wiseman said: "Redeeming Features will continue to have its own TV and production slate at its core, but come 2017 we'll become active in the co-pro arena too.
"We are launching a debt finance division, a development fund and an EIS for equity investment in Q4 2016 with raises well underway across all divisions. The company is also currently in conversation with like-minded existing operations that we want to consolidate into the Redeeming fold. We expect to announce our first acquisition before the end of November this year."
Redeeming Features is currently co-producing the Douglas Jardine biopic A Gentleman's War alongside Ryan and Gary Hamilton for Arclight Films.