Reports of a bag left in the Debussy theatre led to security evacuating waiting press.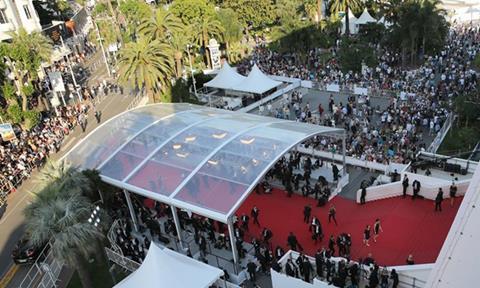 Press were left stranded outside tonight's Cannes Competition press screening of Michel Hazanavicius' Redoubtable after security concerns.
Screen journalists on the scene reported that security told those queuing up at the Debussy theatre to evacuate immediately before taking police dogs into the Debussy theatre.
However, the situation was swiftly addressed and journalists were invited to return to the theatre at around 7.45pm Cannes time.
Several journalists tweeted from the scene…
Jada Yuan from New York Magazine said: "People asked to leave before entering the press screening of Hazanavicius's Le Redoubtable bc of a bomb scare #cannes"
James Mottram added: "#Cannes2017 Chaos at the #Redoubtable screening. After #Okja fiasco yesterday…this is very un-Cannes"
This is the second time the festival has experienced a screening delay after the Okja press screening suffered a technical glitch and had to be restarted.