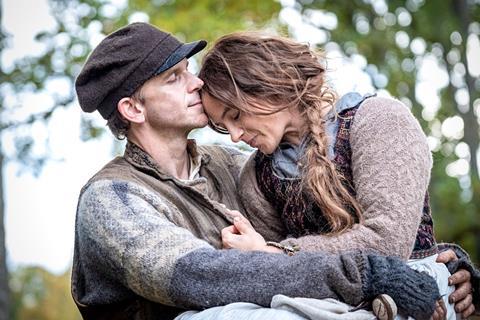 REinvent has had a busy start to Cannes Marche, closing a number of deals on The Emigrants and Nothing.
Erik Poppe's period epic The Emigrants has sold to UK & Ireland (Signature Entertainment), Spain (Filmin), Poland (Vivarto), Hungary (Vertigo), Czech Repulic and Slovakia (Film Europe) and former Yugoslavia (MCF MegaCom).
Lisa Carlehad and Gustav Skarsgård star in this adaptation of the Vilhelm Moberg classic novels, about Swedish immigrants in the US in the 1800s.
The dramatic thriller Nothing has closed fresh deals with Spain (A Contracorriente), Hungary (Vertigo) and Poland (Vivarto). The Danish-German co-production is directed by Trine Piil and Seamus McNally. The story is adapted from Janne Teller's bestselling novel, which has sold more than 1.5m copies worldwide. The story follows a group of 8th graders who confront the meaningless of life and leave behind the innocence of childhood.