EXCLUSIVE: Partners to screen footage of Australian comedy in Cannes.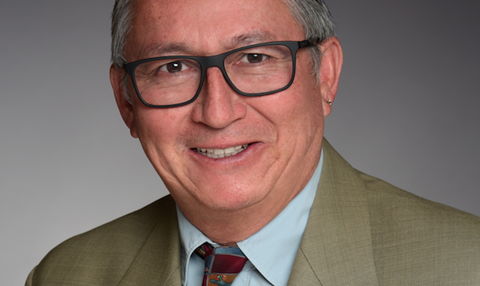 Veteran distribution and sales executive Richard S. Guardian has brought worldwide sales rights to The BBQ to Cinema Management Group (CMG).
Guardian will join Edward Noeltner and his team at CMG as they screen footage and launch sales on the Croisette.
Australia-based Revolution Partners just wrapped production in Melbourne and Albury-Wodonga on the comedy about a suburban everyman with a passion for BBQ who enlists the help of a tyrannical Scottish chef when he is invited to compete in an international contest.
Stephen Amis directs The BBQ and the producers are Tait Brady, Lynne Wilson, Deb Fryers, and Amis. Shane Jacobson and Magda Szubanski star alongside celebrity chef Manu Feildel, comedian Julia Zemiro, and Nicholas Hammond.
Amis co-wrote the screenplay with David Richardson, Serge DeNardo and Angelo Salamanca – the team that collaborated on sci-fi comedy-drama The 25th Reich.
The BBQ is financed with support from Screen Australia, Film Victoria, Australian distributor Label, and private equity. It is scheduled for delivery in October.
"I represented director Stephen Amis' first feature and have worked with producer Tait Brady on prior films and also sold Shane Jacobson's very successful film Kenny," Guardian said.
"When Tait told me about The BBQ, I was keen to get involved. CMG recognized the universality of the story and agreed that it would be commercial property to collaborate on."
Brady added: "A good barbecue is not only a universally enjoyed form of cuisine, but it also has a great cultural significance, with the backyard barbecue being a beloved celebration of food and of life that brings together family and friends.

"We've taken that theme and created a fun, uplifting, and entertaining story that embraces the great summertime ritual in a uniquely Australian setting."
Guardian recently negotiated CMG's acquisition of supernatural horror thriller The School by director Storm Ashwood.
CMG's slate includes Loving Vincent from co-directors Dorota Kobiela and Hugh Welchman and Noeltner screens in the market Jean van de Velde's An Act Of Defiance, the story of Bram Fischer, the lawyer who defended Nelson Mandela during the Rivonia Trial.
Richard Claus and Karsten Kiilerich's animated feature The Little Vampire 3D will get its world premiere screening in Cannes and is scheduled for worldwide release at Halloween. Romantic Drama New Life will also receive its market premiere screening.