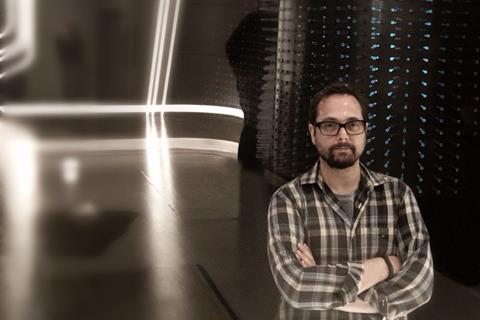 Robert Schwentke, the German director of US films including Flightplan, RED and The Time Traveller's Wife, is attached to direct a film about the collapse of German firm Wirecard in 2020. It was the result of the biggest corporate fraud scandal in the country's history.
The as-yet-untitled film will be based on a tell-all expose called 'Bad Company' by Jörn Leogrande, a former top executive at the company.
It is being developed by Karl Spoerri's Zurich and Los Angeles-based SPG3 Entertainment with Moritz Borman and Philip Schulz-Deyle's German-based development company Pier 89 Content.
Last summer saw the DAX-registered payment processing and financial services company collapse after more than $3.2bn disappeared without a trace. The arrests of board members as well as senior managers followed.
'On reading 'Bad Company' it was immediately clear to us that, in addition to the docu-series currently being made, this is a highly exciting subject whose scope extends far beyond Germany," said the producers in a statement.
They added: "As a German writer and director with international appeal Robert Schwentke can do justice to the cosmopolitan nature of this incredible story."
Spoerri and Borman have previously produced Oliver Stone's W, while Schulz-Deyle was a co-producer with Borman on Stone's Snowden which was shot in Bavaria in 2016.
Their two companies - SPG3 Entertainment and Pier 89 Content – will now be working together on the development of feature films and TV series for a global audience.
Multiple projects
The Wildcard scandal is already the subject of a 90-minute documentary being produced by Gabriele Sperl'sSperl Film- und Fernsehproduktion for Sky Studios and public broadcaster RBB to be broadcast on May 13. The partners are developing a fiction mini-series on the same subject.
Additionally, UFA Fiction's docu-thriller Der Grosse Fake – Die Wirecard Story is launching on the TVNOW platform on March 31.