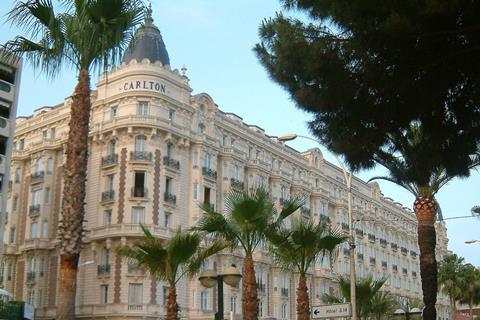 AGC International, the sales arm of Stuart Ford's AGC Studios, has unveiled a slew of deals on Roland Emmerich's Second World War project Midway to star Woody Harrelson and Mandy Moore following the launch in Cannes.
AGC Studios president of worldwide distribution Michael Rothstein announced on Monday that rights have gone in a raft of markets, among them Lionsgate for the UK, Universum for Germany and Metropolitan for France.
In other deals, AGC licensed to: Italy (IIF), Spain (Diamond), Latin America (Sun), Scandinavia (Mislabel), Benelux (DFW), Middle East (Selim Ramia), South Korea (Noori), and Poland (Monolith).
Further sales went to: Russia (Central Partnership), Czech Republic, Hungary and Romania (Vertical), former Yugoslavia (Blitz), Switzerland (Ascot Elite), Greece (Odeon), Canada (Elevation), South Africa (Empire), Turkey (Aqua), Israel (United King), Baltics (Acme), Indonesia (PT Prima), Thailand (Sahamongkol), India (PVR), Malaysia (Squarebox), Philippines (Pioneer), and airlines (Cinesky).
Principal photography is scheduled to start on September 3. Midway is based on the Battle of Midway, regarded as a turning point in the Pacific during the War as Allied soldiers and aviators struggled to turn the tide against the Axis powers.
The project is being produced by Emmerich's Centropolis Entertainment, Harald Kloser, and Mark Gordon. Starlight Entertainment Group and Providence Entertainment Limited are financing the film.
US theatrical distribution is set with Lionsgate through its Summit Entertainment label, while Bona Film Group will distribute in Greater China. CAA brokered the financing and US and China deals.