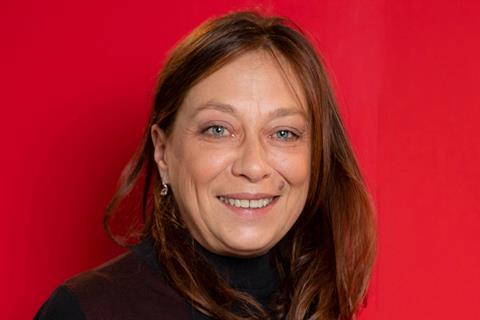 Paola Malanga, the new artistic director of the Rome Film Festival has unveiled the line-up for the 2022 edition, taking place from October 13-23.
The international competition will showcase 16 titles including Lila Neugebauer's Causeway, starring Jennifer Lawrence, Mounia Meddour's Houria and Firam Khoury's Alam and Wang Xiaoshuai's The Hotel.
Francesca Archibugi's The Hummingbird, starring Pierfrancesco Favino, Bérénice Bejo, Nanni Moretti and Laura Morante will open the festival out of competition, fresh from its world premiere at Toronto and just ahead of its Italian release on October 20. The adaptation of Sandro Veronesi's best-selling book is produced by Domenico Procacci at Fandango, with Rai Cinema
Lawrence stars in Causeway as a soldier struggling to adjust to her life after returning home to New Orleans. The film launched at Toronto, backed by A24, with Apple TV taking global rights.
Houria is Meddour's second feature after Cannes Un Certain Regard breakout Papicha. Wild Bunch International is handling sales. The film reunites the Algerian-French director with that film's star Lyna Khoudri, known for her roles in The French Dispatch and The Blessed, for which she won best actress in 2017 at Venice's Horizons sidebar. In Houria she plays a dancer whose career is cut short by a violent attack. Rome will mark the film's international launch following a premiere at the Festival of French Film in d'Angoulême in August.
The two Italian films in competition - Francesco Patierno's La Cura and Fabrizio Ferraro's I Morti Rimangono Con La Bocca Aperta are both world premieres. :
"We have taken on some films that are not world premieres, as the real issue as we see it today is the circulation of films," said Malanga. "It's not enough just to produce, there is a circulation and distribution issue."
"We consider our role to be that of supporting films in terms of circulation," Malanga later told Screen. "If you see that a film has been to three or four festivals, it makes you want to see it, at least out of curiosity even if you have never heard of it"
The jury will be announced in the coming weeks.
Scroll down for the full list
James Ivory is the recipient of the festival's lifetime achievement award. The three-time Oscar directing nominee — for A Room With A View in 1987, Howards End in 1993 and The Remains Of The Day in 1994 – also has a screenwriting nomination for Call Me By Your Name.
Malanga, who joined from Italian public broadcaster Rai, was appointed as artistic director in March for a three-year term to replace outgoing Antonio Monda, who served two terms of three-years as well as a one-year extension to shepherd an edition during the Covid-19 pandemic in 2021.
The Rome Film Fest is produced by Fondazione Cinema Per Roma and promoted by the municipality and the chamber of commerce of Rome, Lazio region, Fondazione Musica Per Roma and the Ministry of Culture through Istituto Luce Cinecittà.
Malanga's first edition coincides with the first one for Gian Luca Farinelli, appointed to the helm of the Fondazione Cinema Per Roma president in March.
This year the organisers have invested €6.7minto the event, compared to €5.6m the previous year, thanks both to sponsor funding increases as well as increased ticket sales, Farinelli said. Prior to joining the Fondazione Cinema per Roma Farinelli headed the Bologna Film Archives and its film restoration lab.
Official selection 2022
Alam (Fr-Tun-Pal-Saudi-Qatar)
Dir: Firas Khoury
The Padilla Affair (Sp-Cuba)
Dir: Pavel Giroud
Causeway ((US)
Dir: Lila Neugebauer
La Cura (It)
Dir: Francesco Patierno
Thunder (Switz)
Dir: Carmen Jaquier
Houria (Fr)
Dir: Mounia Meddour
In A Land That No Longer Exists (Ger)
Dir: Aelrun Goette
January (Lat-Lith-Pol)
Dir: Viestrus Kairišs
Jeong-Sun (S Kor)
Dir: Jeong Ji-hye
The Hotel (HK)
Dir: Wang Xiaoshuai
I Morti Rimangono Con La Bocca Aperta (It-Sp)
Dir: Fabrizio Ferraro
Ramona (Sp)
Dir: Andrea Bagney
Raymond & Ray (US)
Dir: Rodrigo Garcia
Sanctuary (US)
Dir: Zachary Wigon
Shttl (Fr-Ukr)
Dir: Ady Walter
Lockdown Tower (Fr)
Dir: Guillaume Nicloux
·