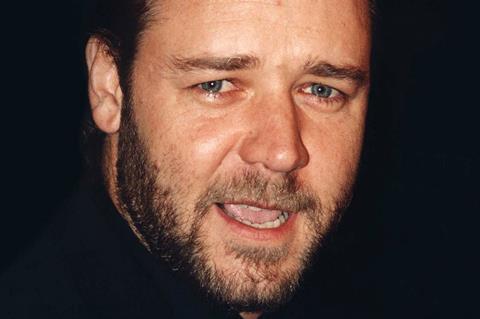 Russell Crowe will star in a supernatural thriller for Miramax as the company ramps up for AFM and announced on Thursday the first project to come through its first-look genre deal with Scream franchise producer Kevin Williamson.
Crowe will portray a troubled actor who unravels on the set of a horror film. His estranged daughter wonders if he is slipping back into prior addictions, or if there is something more sinister at play.
The project marks the directorial debut of Joshua John Miller and M.A. Fortin, who will direct from their original screenplay.
Miramax's first-look deal with Williamson, signed last year, is designed to leverage and enhance Miramax's genre film content. Williamson is producing through his Outerbanks label along with head of production, Ben Fast, and Miramax CEO Bill Block.
Williamson's credits include TV's The Following and The Vampire Diaries. Crowe recently wrapped production on road rage thriller Unhinged for Solstice Studios, and his credits include Gladiator, A Beautiful Mind, The Insider, and Romper Stomper.
Miramax announced earlier this week that Jason Statham will star for Guy Ritchie in an untitled revenge thriller based on a remake of Studiocanal's French thriller Le Convoyeur.