Happy Valley writer wins fellowship aimed at bringing the film and science industries closer together.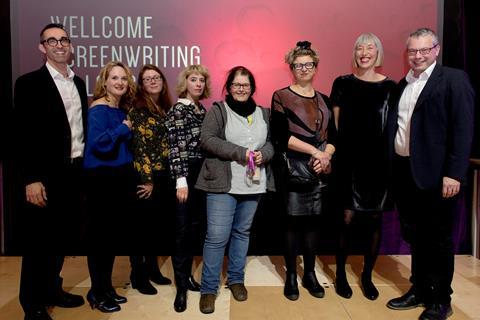 BAFTA award-winning writer, producer and director Sally Wainwright, known for TV dramas Happy Valley and Last Tango In Halifax, has been awarded the 2016 Wellcome Screenwriting Fellowship in partnership with BFI and Film4.
Currently in its fourth year, the annual award gives screenwriters the opportunity to develop stories for the screen which explore the impact of science and health on daily life.
For the first time in 2016, the fellowship was opened to individuals working in television as well as film. Wainwright was selected for the award from over 100 names across the film and television industries.
The fellowship carries an endowment of £30,000 ($24,000) along with a year-long programme including introductions to leaders in the science and medical fields, access to Henry Wellcome's library, visits to medical research institutions and access to contemporary science research trials.
On receiving the award, Wainwright said: "It was an unexpected delight and honour to be offered the Fellowship. My career has taken me in many directions, so I am curious and excited to see where this opportunity leads me. I cannot think of a better place to research, explore and understand the human condition than Wellcome. I look forward enormously to being inspired by everyone and everything."
The prize was awarded by the fellowship panel, chaired by Kate Leys with Lizzie Francke (senior development and production executive at BFI), Eva Yates (creative executive at Film4), Meroë Candy (development manager of film and drama at Wellcome) and Iain Dodgeon (broadcast, games and film manager at Wellcome).
"As this year's Wellcome screenwriting fellow, Sally Wainwright has provided some incredible, memorable collective moments in her work so far - bringing a mythic sensibility to the contemporary, a freshness to the familiar. It is incredibly exciting to think what her relationship with Wellcome might bring - her research here today transformed by her brilliant sense of story becoming a nation's talking point tomorrow," said panel member Francke.
Previous fellowship winners include Clio Barnard (The Selfish Giant), currently in post-production for her traumatic memory film Dark River, and Carol Morley (Dreams Of A Life), in the research stage for a film about the life of artist Audrey Amiss. Both projects were developed during their fellowships.