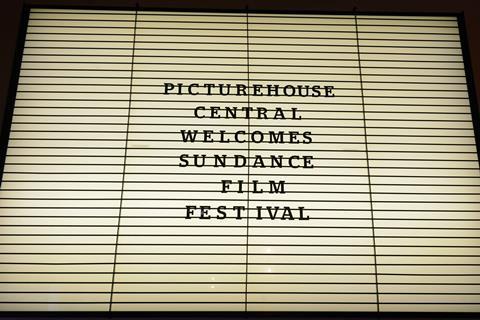 This year's Sundance London, the satellite offshoot of January's Sundance Film Festival in Utah, has unveiled its programme for the event taking place May 30 - June 2.
On the industry side, talks range from focuses on risk-taking in independent filmmaking to how women directors are being affected by the industry putting an increased emphasis on inclusivity.
In the latter panel, Animals director Sophie Hyde will join Sundance director of programming Kim Yutani and writer and activist Kate Muir to debate the future of indie film for women.
Corporate Animals director Patrick Brice will be joined by the film's screenwriter Sam Bain on stage to discuss their comedy collaboration, and how they keep their material fresh and provocative.
The Last Tree director Shola Amoo and Lady Macbeth filmmaker William Oldroyd will be in conversation with Sundance Senior Programmer Mike Plante to discuss moving from making shorts to making features.
There will also be two separate discussions on taking risks. Stephen Kijak (director, We Are X), Alison Klayman (director, The Brink), Marie Therese Guirgis (producer, The Brink), and Daniel Scheinert (director, The Death Of Dick Long) will discuss tackling daring stories, while Shaheen Baig (casting director, Animals, The Last Tree), Todd Douglas Miller (director, Apollo 11), Mdhamiri Á Nkemi (editor, The Last Tree), Stil Williams (cinematographer, The Last Tree), and Renee Zhan (director/screenwriter, Reneepoptosis) will discuss their creative processes across disciplines.
Sundance Ignite: London will also return for a full-day event for emerging filmmakers aged 18-25, including screenings, workshops, and meet and greets with industry.
A total of 12 features will screen during Sundance London this year: After The Wedding, Animals, Apollo 11, Ask Dr. Ruth, The Brink, Corporate Animals, The Death Of Dick Long, The Farewell, Hail Satan?, The Last Tree, Late Night, The Nightingale and a surprise film.