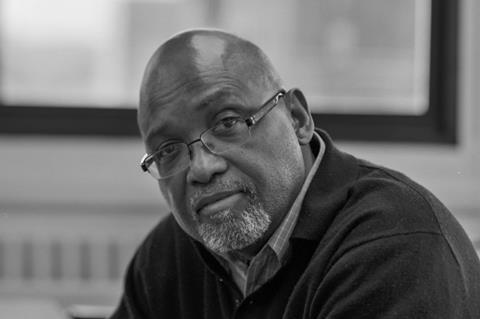 The International Documentary Association (IDA) has named the winners of its annual honourary awards, with veteran documentarian Sam Pollard getting the career achievement nod.
Documentary producer/director and feature and TV editor Pollard most recently made MLK/FBI, which premiered at the this year's Toronto festival. Over his career, Pollard has edited a number of Spike Lee's films including Mo' Better Blues, Jungle Fever and Bamboozled. His other documentaries include the Oscar-nominated Four Little Girls and Emmy-winner When The Levees Broke.
The IDA's Emerging Documentary Filmmaker Award goes to Garrett Bradley, whose latest feature Time has won prizes including this year's Sundance Best Director Award in the US Documentary Feature Competition. Bradley previously won the Sundance Jury Prize for short film Alone.
The IDA's Amicus Award, which recognises individuals or organisations for "work supporting the essential needs of the nonfiction media landscape," goes to Regina Scully. Producer and Artemis Rising founder and CEO Scully has credits including Won't You Be My Neighbor, The Invisible War and After Tiller.
The Pioneer Award goes to Firelight Media, which produces documentary films, supports emerging filmmakers of colour and cultivates audiences for their work. The company's projects have included The Black Panthers: Vanguard Of The Revolution and Freedom Riders.
The Courage Under Fire Award goes to David France and his team on Welcome to Chechnya and LGBT activists David Isteev and Olga Baranova. France won the Amnesty International Film Prize for the film at this year's Berlin festival.
Journalist Maria Ressa and Filipino news network Rappler, featured in Ramona S Diaz's film A Thousand Cuts, get the IDA's Truth to Power Award.
IDA's executive director Simon Kilmurry said: "If we have learned anything from this tumultuous year it is the fundamental and critical importance of speaking the truth. Without that, democracies are undermined, the corrupt thrive and the marginalised are crushed. All of this year's honourees are dedicated to speaking the truth and nurturing and supporting the brave filmmakers and activists who continue to shine a light into the darkest corners. We thank them for their work."
Nominees for all categories in the IDA awards will be revealed on November 24, with the awards set to be presented in a digital ceremony in January.