Les Miserables star attached to period musical Strike!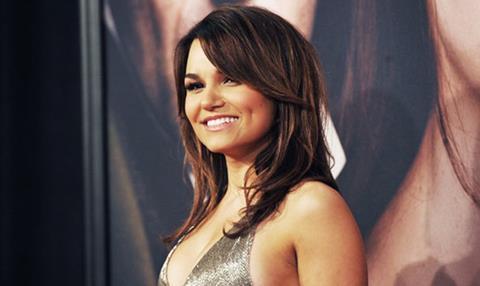 Samantha Barks, best known for her role in Tom Hooper's Les Miserables, is attached to star in a feature version of Canadian stage musical Strike!, a Romeo and Juliet style love story set against the 1919 general strike in Winnipeg.
The stage musical's co-writers, Danny Schur and Rick Chafe, have co-written the script and will produce, with Joseph Novak (Snake River) set to direct.
Currently in development, composer Schur is aiming for a summer 2016 shoot on the production, which also has Alan Doyle (Robin Hood) and Barenaked Ladies frontman Steven Page attached.
Barks is due to play Rebecca Almazoff, the lead female role in the period drama, which follows the illicit love affair between a Catholic man and Jewish woman during the strike.
The British actress, a former Screen International Star of Tomorrow, recently played in war-romance Bitter Harvest and drama A Hundred Streets but Strike! could be her first feature musical since 2012 Oscar-winner Les Miserables.
Schur is wrangling the $10m (Canadian) budget through a combination of tax incentives (including the Manitoba production tax credit), private investment and international distribution deals.
Schur's Boomtalk Musical Production will produce with shoot due to take place on location in Winnipeg, Canada.
Sales and distribution companies have yet to be attached.
Schur said of Barks' attachment: "I'm beyond ecstatic to welcome Samantha to Strike!.I believe her to be one of the strongest voices of her generation.
"Strike! is a Romeo-and-Juliet love story set against the ethnic discrimination of the WW1-era and Samantha absolutely embodies the idealistic suffragette Rebecca Almazoff."
Barks previously told the Winnipeg Free Press: "I really fell in love with the character [Rebecca Almazoff] - she's very ahead of her time, she's a suffragette, and I love her passion and her forward thinking, and how she sees the world how it could be rather than how it is. I was really moved by that."