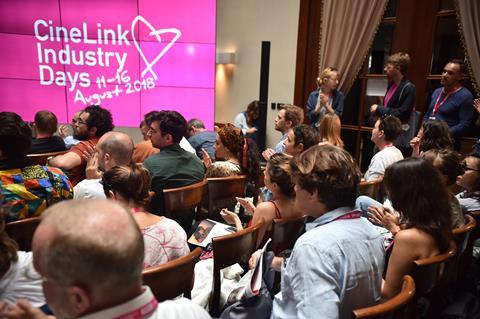 The Sarajevo International Film Festival's CineLink has become the latest industry event to sign up for a new platform called Coprocity, which has been created to facilitate the follow-up of projects presented in co-production markets.
The initiative is spearheaded by the team behind France's Les Arcs Film Festival, in collaboration with Festiciné, an online film festival management tool.
"It's a tool that was really missing. We have a very good reaction from the professionals that already tested it so far," said Jérémy Zelnik, head of professional events at Les Arcs, who has been presenting the platform in Cannes this week.
In addition to Sarajevo, which signed in Cannes, another 11 co-production markets and partners have previously registered for the platform.
As part of its Cannes push, Coprocity has invited all the projects included in the 2021 selections of key Cannes co-production events, the Cinefondation's L'Atélier and the French Institute's La Fabrique Cinéma, to join the site.
The aim of the platform is to offer more visibility to projects after their presentation in co-production markets and to facilitate discussions around how to move them to completion.
Funding decision-makers and producers will have access to an updated database of current projects, while project holders will have permanent access to a project page, which they can update at any time to share fresh information around elements like the script, budget and casting.