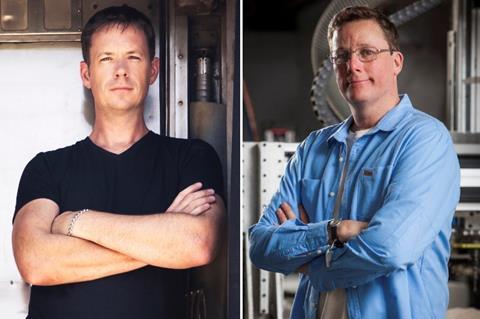 New Zealand filmmaker Scott Walker is to direct creature feature The Tank, which Cornerstone Films is launching at the virtual Cannes market.
Richard Taylor, the five-time Oscar-winning special effects supervisor whose credits include Blade Runner 2049 and The Lord Of The Rings trilogy, will create the creature effects with his team at leading VFX studio Weta Workshop.
The film, which will shoot in New Zealand later this summer, centres on a young family that inherits a remote coastal property in Oregon. When attempting to repair a buried water tank, they inadvertently awaken a horde of ferocious creatures that feed on the living.
London and Los Angeles-based sales agency Cornerstone is handling worldwide sales and will introduce the project to buyers at the upcoming virtual Cannes market, set to take place from June 21-25 (ahead of the physical market in July).
The horror feature will be produced by Walker's own banner Happy Dog Entertainment and Auckland-based GFC Films. Financing has come from Ingenious Media.
It marks the second feature written and directed by Walker, whose 2013 crime thriller The Frozen Ground starred Nicolas Cage and John Cusack. Casting is underway for the young married couple in The Tank, which Walker developed during lockdown.
Walker will produce alongside Matthew Metcalfe of New Zealand's GFC Films, whose credits include The Dead Lands, McLaren and 6 Days. Executive producers are Peter Touche, Alison Thompson and Mark Gooder.
The creative team includes cinematographer Jacques Jouffret, who worked with Walker on The Frozen Ground and was director of photography on horror features including The Purge and Truth Or Dare. Oscar-winning editor John Gilbert (Hacksaw Ridge) has also joined the project alongside UK composer Lorne Balfe, whose credits include Bad Boys For Life and the upcoming Black Widow and Mission: Impossible features.
Weta creative director Taylor will work closely with Walker and a group of acrobat performers to create the creature movements.
On developing The Tank during the pandemic, Walker said: "It's inspired in part by what my family went through during Covid. It's also about the lengths of courage and strength this family will go to to save each other when their lives are threatened by an unstoppable evil that humanity has reaped upon itself."
It marks the latest project boarded by Cornerstone, which recently acquired world sales rights to Frank Berry's drama Aisha, starring Letitia Wright and Josh O'Connor, which it will also launch at Cannes. Further upcoming titles include Sophie Hyde's Good Luck To You, Leo Grande, starring Emma Thompson; Craig Roberts' The Fantastic Flitcrofts, starring Mark Rylance and Sally Hawkins; and Mike Leigh's untitled 2022 project.