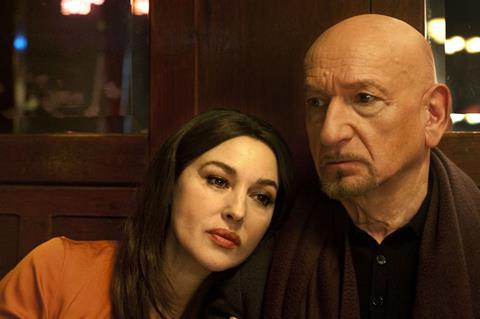 Belgian audiovisual fund Screen Flanders is investing €1.99m ($2.3m) across ten projects as part of its first funding call of 2018.
The chosen projects include six international co-productions. Amongst them are Spider In The Web, an action thriller from Eran Riklis (The Syrian Bride) which stars Ben Kingsley and Monica Bellucci. Telling the story of an elderly Mossad agent on his last mission, the film was shot mainly on location in Antwerp.
Also receiving funding is BBC series Baptiste, which is a spin-off of hit drama series The Missing, and Kieron J. Walsh's Irish-Belgium-Luxembourg co-pro The Domestique about a rider during the 1998 Tour de France.
Four projects by Flemish directors are supported by the fund, including Stijn Coninx's Sinterklaas En De Wekkergek and De Patrick, the first feature from Peaky Blinders director Tim Mielants.
To be eligible for the fund, which is provided by the Flanders government, projects must spend part of their budget within the Flanders region.
Ten selected projects
10 Songs for Charity - dir. Karin Junger (Neth-Bel)
Baptiste - Börkur Sigthorsson & others (UK-Bel
De Collega's 2.0 - Jan Verheyen (Bel)
De Patrick - Tim Mielants (Bel-Neth)
The Domestique - Kieron J. Walsh (Ire-Bel-Lux)
Immenhof - Sharon von Wietersheim (Ger-Bel)
The Ogglies - Toby Genkel (Ger-Bel)
Sinterklaas en de wekkergek - Stijn Coninx (Bel)
Spider In The Web - Eran Riklis (Isr-Bel-Por-Neth)
U-235 - Sven Huybrechts (Bel-Neth-Malta)