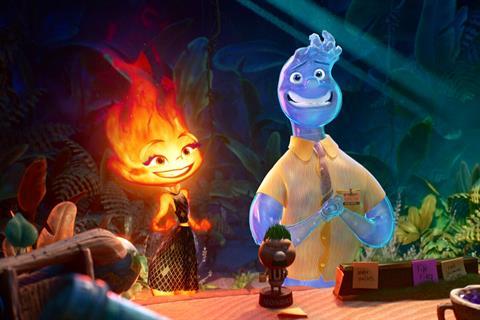 With its review of the closing film, Elemental, Screen International marks the second year in which it has reviewed every title in selection at Cannes during the festival itself — from Official Selection - Competition, Un Certain Regard, Special Screenings, Out of Competition and midnight - to Quinzaine and Critics Week.
That makes a record 102 reviews published in the festival's 12 days from a team of highly experienced and professional trade critics.
Led by executive editor, reviews, Fionnuala Halligan and deputy reviews editor Nikki Baughan Screen's critics team at Cannes also included Wendy Ide, Jonathan Romney, Lee Marshall and US-based senior critic Tim Grierson, backed up by Allan Hunter in Glasgow and several other international reviewers.
This adds the finishing touches to Screen International's market leading coverage of the festival; including eight printed dailies published on site, 24/7 online news coverage, and events staged by the brand in Cannes
"It's a big task to review this many films, all being seen for the first time, in such a short space and it could not be done without this dream team of writers and their editors," said Halligan. "These are full reviews with credits, and we appreciate the help of all the sales agents and publicists who made materials available and answered our relentless queries during that time. The press team at the Palais, headed by Agnes Leroy, was also incredibly helpful when it came to getting us into the room.
"It's part of Screen' s commitment to independent cinema in a challenging marketplace, a commitment which is in our DNA as the only independent trade magazine for the film business."