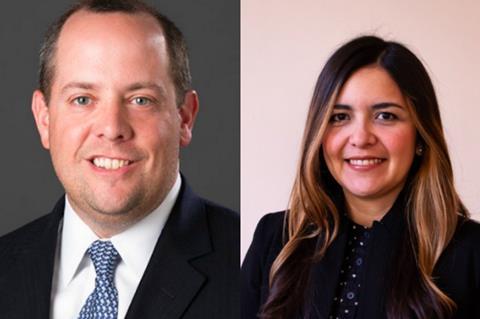 Heading into Sundance Screen Media on Thursday (24) announced the hire of Michael Messina as executive vice-president, distribution and Lisa Burgueno as vice-president, digital distribution.
Messina has consulted for Screen Media since early 2018 and will now oversee US distribution, sales, and marketing for the company's slate of films and series. Burgueno will oversee transactional partnerships and media planning across digital and on-demand platforms.
They join Seth Needle, senior vice-president of worldwide acquisitions, and Abbey Warner, director of marketing, on the ground in Park City.
Last year Chicken Soup For The Soul Entertainment acquired Screen Media and pledged to release 20 or more films a year.
Screen Media distributed Paul Weitz' Bel Canto starring Julianne Moore and Ken Watanabe. Recently the company acquired Terry Gilliam's The Man Who Killed Don Quixote starring Oscar nominee Adam Driver and Jonathan Pryce, and has planned a national theatrical release this spring.
Additional 2019 releases include Rachel Tunnard's Adult Life Skills starring Doctor Who's Jodie Whittaker, horror-thriller Luz, and Kevin and Michael Goetz' A Violent Separation starring Brenton Thwaites and Ben Robson.
"Screen Media has been building a robust slate over the past year as we continue to aggressively expand our distribution business," said president of Screen Media David Fannon said. "Mike has an excellent reputation for working with filmmakers and delivering revenue growth. Lisa brings a wealth of knowledge and experience marketing and distributing film and television series in the digital space. Together they greatly expand our distribution capabilities and we are thrilled to add them to the team.
Messina previously served as vice-president of global distribution and acquisitions at the digital distribution division of Starz. Messina spent more than a decade working in development and production prior to his spell at Starz Digital and his credits for the screen include Dawn Of The Dead and Frank Herbert's Children Of Dune.
Burgueno has worked in entertainment for nearly two decades, and began her career in daily news and documentary TV production at National Geographic. She recently managed digital distribution and marketing for Lionsgate and Starz Digital and worked on The Walking Dead and Oscar-nominated Lion, on digital stores. Prior to Starz/Lionsgate she held distribution positions at Cinedigm and Microsoft Movies & TV.