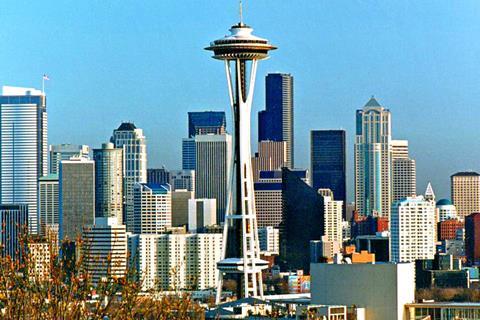 Top brass at the 46th Seattle International Film Festival (SIFF) have cancelled the event, scheduled to run from May 14-June 8, due to the coronavirus pandemic.
The festival said it was "in the untenable position" of furloughing most of its staff, referring to the process of mandatory time off for employees, which can be unpaid, and will seek ways to reinvent itself.
The news comes after Washington state governor Jay Inslee prohibited gatherings of more than 50 people.
This is a particularly critical time for SIFF as it has begun spending on fixed costs for the festival. The event will be put on hiatus for the next few months while a minimal leadership crew regroups and reaches out to the philanthropic community for assistance.
"The looming uncertainty of this crisis, and the huge amount of work that would have to be done now, makes it impossible to continue as scheduled," SIFF leadership said in a statement. "In addition to not being able to bring on nearly 100 seasonal workers, as well as previously announced cinema staff furloughs, we are placed in the untenable position of furloughing the majority of our staff."
The statement continued, "We must pivot our current circumstances into an opportunity to innovate and reimagine a stronger, more sustainable and exciting future for SIFF and activate the philanthropic community to help us.
"The day will come when we gather again to share great films, community, and experiences."