Cult classics and exclusive previews to be screened in locations around the world.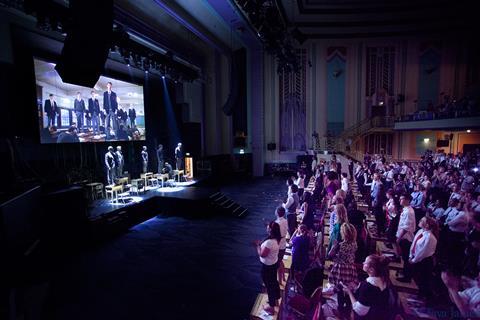 Event cinema specialist Secret Cinema is to launch Secret Cinema X, screening cult classics and exclusive previews in locations worldwide.
The launch will take place on June 28 and 29 in a secret London location with an undisclosed film.
Secret Cinema X is the starting strand of Secret Cinema, uniting Secret Screenings and The Other Cinema. It will run as a worldwide concept, allowing a growing network of interested partners to stage smaller Secret Cinema productions following the launch, whilst creating a new theatrical stribution platform. Secret Cinema X will open the live immersive film concept to a global audience.
Previous Secret Cinema X nights include La Haine, Brief Encounter, Searching for Sugar Man, The Imposter and Dead Poets Society. As with Secret Cinema, the concept is divided into two strands, Presents and Tell No One.
Fabien Riggall, Founder and Director at Secret Cinema says: "Secret Cinema X will create a powerful cultural platform for incredible screening experiences of the most important and vital cinema today. We are very excited to have sourced such a bold and important film to launch with and are excited to support MAC UK, such a brilliant resource for young people."
In 2014, Secret Cinema presents Dead Poets Society raised £24,000 for Mind, the mental health charity, in honour of Robin Williams, whose death inspired simultaneous screenings of the feature, from New York to Prague.