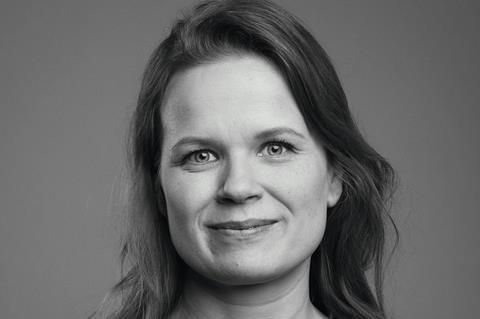 Tuffi Films has optioned the screen rights to the acclaimed Finnish novel Defiance (Ei kertonut katuvansa).
Tommi Kinnunen's award-winning novel is a nominee for the Finlandia award, the top literary prize in the country.
Selma Vilhunen will direct the film, and she is co-writing the script with Jan Forsström, whose credits include Miami and The Good Son. Vilhunen, a co-founder of Tuffi and a former Oscar nominee, has feature credits include Stupid Young Heart and Little Wing.
The team plans to shoot the film in May 2023, with Tuffi's Elli Toivoniemi and Venla Hellstedt to produce.
The story is about five Finnish women who had been working for the German army in northern Norway in the last months of World War II; they escape while being transported to a prisoner camp and began a perilous journey home across the tundra and burnt-down villages of Lapland.
Vilhunen told Screen: "The Finnish women who decided to continue working for the German army even when our countries' half-official alliance was dismantled in 1944, became invisible after the war. Their stories are very scarce in any official records, and yet there were hundreds if not thousands of these women in Finland."
She continued: "Kinnunen gives these women a voice in such a way that it feels topical even today. The novel depicts a world where women have a very narrow space where they can be actualized as human beings and who, after a messy war, are treated as scapegoats for everyone else's sins. This world was not so long ago, and we can still see its traces in ourselves."
The director added that she was also drawn to the physicality of the women's journey, as she has personally walked the 1300km between Helsinki to northern Norway.
Vilhunen is also developing Four Little Adults, her original screenplay which is likely to shoot before Defiance. That story is about "a middle-aged couple who, in the middle of an infidelity crisis, decide to open their marriage and venture into polyamory," she said. "My aim is to create a heartfelt and bittersweet portrait of four people who try very hard to be big-hearted and loving companions to their loved ones, but who can't help being also selfish and fearful more often than not."