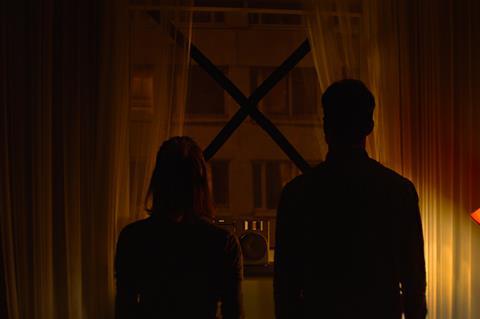 In the run-up to the EFM, Seville International has come on board to handle worldwide sales on zombie dark comedy Zoo that marks the English-language debut of Swedish director Antonio Tublén.
Seville senior vice-president of sales Anick Poirier and her team will introduce the film to buyers in Berlin next week. The project, in post, centres on a married couple who have been unable to conceive and find a way to reconnect when a global zombie pandemic confines them to their apartment where they await their rescue.
Zoo marks Tublén's fourth feature after Original, LFO, and Robin, and stars Ed Speleers (The House That Jack Built), Zoë Tapper (Stage Beauty), Antonia Campbell-Hughes (My Mother And Other Strangers) and Jan Bijvoet (Borgman).
Tublén's longtime producer Alexander Brøndsted is producing via his PingPong Film. Elevated genre financier Logical Pictures, which recently backed Farming and Revenge, co-produces with Film Skane and Ystad-Österlen Film Fond.
"Zoo takes us on an emotional genre bending roller coaster ride," Brøndsted said. "The big story we tell in ZOO is about human behavior and how we act and react in a pandemic crisis, done in an imaginative way that only Tublén could bring to life."
"We've been looking for an elevated genre comedy since the inception of our company and we fell in love with Zoo at first pitch," Logical Pictures president Frederic Fiore said. "Alexander and Antonio have reached the perfect balance between comedy, drama and zombies! Zoo is really a unique and original project, and we are thrilled to work on it with Seville which brings its highest standards of auteur-driven features."
"We are thrilled to be working with Antonio and Alexander on this fantastic project," Poirier added. "Working with PingPong Film has been a fun ride so far, and we look forward to sharing this unique film with our buyers. Zoo is a fresh new take on how far a couple will go to save their marriage while fighting to stay alive."