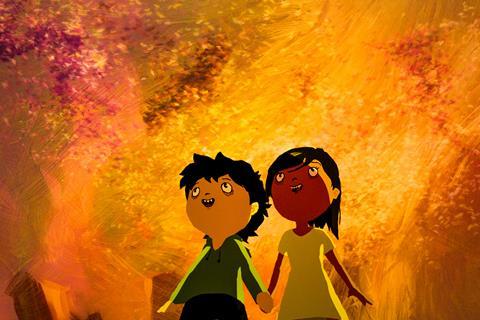 Shout! Studios, the distribution and production arm of Shout! Factory, has picked up all North American rights from Indie Sales to the Brazilian animation and Toronto selection Tito And The Birds.
Gustavo Steinberg (End Of The Line), Gabriel Bitar (Cidade Cinza), and André Catoto (Say I Am Only Seventeen) directed from a screenplay by Eduardo Benaim and Gustavo Steinberg.
Tito And The Birds premiered at Annecy International Animation Film Festival earlier in the year and won the Best Feature for Children at Anima Mundi 2018. It will receive its North American premiere in Toronto next month.
The film follows a shy young boy on his journey to save the world as he harnesses the power of the local pigeon population to overcome a fear pandemic. Steinberg produced with Daniel Greco, Felipe Sabino, and Brenda Wooding
Shout! Studios plans a strategic rollout across multiple entertainment distribution platforms, starting with a theatrical launch later this year.
"We're incredibly excited about this opportunity with Indie Sales and Gustavo," said Shout! senior vice-president of family entertainment Melissa Boag. "Tito And The Birds is a strikingly artful and gorgeously animated movie. It's a stunning work of storytelling and a socially relevant film for the times we live in. This movie will spark dialogue and impact everyone who sees it. We look forward to bringing Tito And The Birds to North American movie audiences."
"We are delighted to be working with Shout! Studios for the first time," said Eschbach. "They have a great team and their enthusiasm for this movie is palpable. Shout's success with previous animated features made it the perfect partner to distribute Tito and the Birds in North America."
Shout's Jordan Fields and Vanessa Keiko Flanders brokered the deal with Nicolas Eschbach of Indie Sales on behalf of the filmmakers.