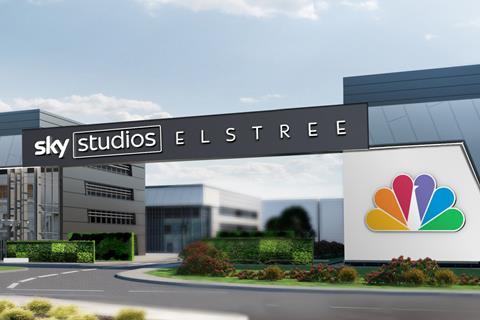 Sky Studios Elstree, a new UK film and TV studio based in the borough of Hertsmere, north of London, has been given the green light to proceed with construction by Hertsmere Borough Council.
The project is backed by Sky's owner Comcast in partnership with sister-company NBCUniversal. Legal & General will finance and develop the project, with work to clear the site for construction beginning this month.
Sky Studios Elstree will host Sky Studios projects, as well as film productions from Universal Pictures, Focus Features and Working Title, and television series from Universal Studio Group. It will also have the capacity to host productions from third party producers.
The site includes 12 sound stages with up to 60,000 sq ft of studio space, with the potential for smaller segregated studios also part of the plans. The production facilities and digital suites on site will also be set up to facilitate remote working.
The site is separate from the existing Elstree Studios, which was granted planning permission for a major expansion in January.