Cross-cultural tale features India's Million Dollar Arm star Pitobash oppposite Benoît Poelvoorde.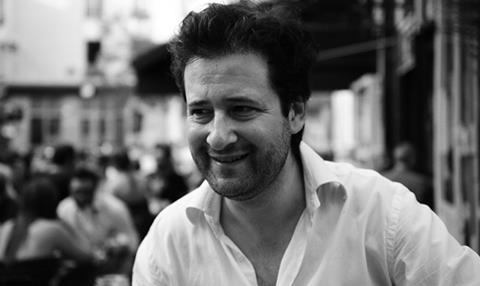 SND has boarded Chilean director Héctor Cabello Reyes's debut feature An Indian Tale (Un Conte Indien), a French-language cross-cultural comedy about an unexpected friendship between a disgruntled French man and homesick Indian immigrant.
Benoît Poelvoorde actor is set to play Pierre, a grumpy bachelor living in a small town in the north of France, who strikes up a friendship with homesick Indian Ajit, played by Indian actor Pitobash, when a cow falling from the sky causes their paths to cross.
Popular Belgian actors Poelvoorde's recent credits include The Brand New Testament and he is soon to be seen in Benoit Delépine and Gustave Kervern's Saint Amour which will premiere at the Berlinale.
Indian actor Pitobash is best known internationally for his role in Craig Gillespie's Million Dollar Arm about a sports agent who tries to recruit Indian cricket players to US Major League Baseball.
Other cast members include popular French actress Alexandra Lamy.
The feature is a directorial debut Chilean screenwriter Reyes after several award-winning screenplays including the Golden Globe-nominated The Concert and more recently the French comedy Barbecue, which was directed by Eric Laveine.
"Héctor Cabello Reyes has written a subtle, funny and very positive cultural clash comedy and we are thrilled to be part of this movie. The story is universal and audience around the world will relate to our characters. Benoît Poelvoorde is the perfect choice to portray Pierre, a man with rough edges and a heart of gold: his comic timing is paired with the amazing ability to move the audience. Paired with Pitobash, this an exciting promise of a wonderful odd couple comedy," said Charlotte Boucon, SND's, director of international sales and distribution.
The company will launch world sales at the EFM and is also handling French distribution.
The production is co-produced by French Léonard Glowinski's 22h22 and Philippe Carcassonne at Ciné-@ as well as Belgian UMedia Production.
The film began shooting France and Belgium on Jan 18.