EXCLUSIVE: Production company works with Danish debut director but brings in international expertise.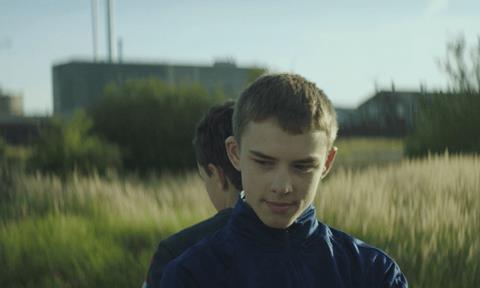 Danish production company Snowglobe, whose co-production credits include festival hits Ralitza Petrova's Godless and Amat Escalante's The Untamed, has greenlit its first Danish production.
Martin Skovbjerg's Sticks & Stones (Brakland) will shoot in July and August on the southern Danish island of Langeland and Funen.
Theatrical distributors already on board are Denmark's Reel Pictures, Iceland's Bio Paradis and Norway´s Mer Film.
The story is about a teenage boy from Copenhagen who moves to a provincial area, where he is an outsider until he meets the local 15-year-old alpha male. The pair challenge each other in transgressive actions but when one boy's family is blamed for a local scandal, their friendship is threatened. Jonas Bjerril and Vilmer Trier Brøgger will star.
The script is based on an original story by writer Christian Gamst Miller-Harris (Follow The Money, Oscar-winning short Helium).
Snowglobe has used its international connections to line up an impressive behind-the-camera team including DoP David Gallego (Embrace Of The Serpent, I Am Not A Witch), sound designer Gunnar Oskarsson (Sparrows), and co-producers Colombia's Ciudad Lunar (Embrace Of The Serpent) and Iceland's Pegasus Pictures (Sparrows, Game Of Thrones).
The Danish Film Institute and regional fund FilmFyn are backing. The project was pitched at Rotterdam's CineMart 2017.
Skovbjerg makes his feature film debut after working as a music producer and directing music videos, commercials and the TV series Anton 90. AV AV AV, the electronic producer trio that includes Skovbjerg, will score the film.
In a statement, he said: "Those teenage years, when hormones rage and the skull creaks, is when we develop the most. I love the 'sticks' of nowhere in which humans reside during this time of transition."
Producer Eva Jakobsen said: "We are incredibly excited to be producing Sticks And Stones, which will also mark the debut of Snowglobe as delegate producers on Danish soil. By joining forces with our close friends and collaborators Ciudad Lunar and Pegasus Pictures, we are putting together a strong international creative team on this project, which has been an aspiration of ours from the very beginning. Co-producing with the world opens up and defines our projects on a wider scale, which is truly inspiring."
Snowglobe, founded in 2015 by Jakobsen, Mikkel Jersin and Katrin Pors, is currently co-producing Thelma by Joachim Trier, Where Life Is Born by Carlos Reygadas, Monos by Alejandro Landes and A Sort Of Family by Diego Lerman – all in post-production – plus Jaime Rosales' now-shooting Petra.
The company has more Danish features in the pipeline including another feature debut, Josefine Kirkeskov's Lifeboat.