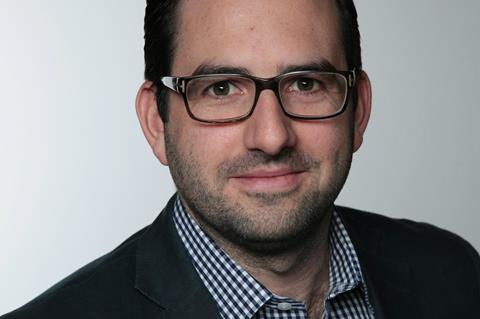 Solstice Studios has added a key member to the sales team, bringing on Nicholas Sherry from Sierra/Affinity to serve as vice-president of international sales.
Sherry will focus on Asia and emerging markets, and reports to acquisitions and international head Crystal Bourbeau.
The Australian executive was vice-president of international sales and distribution at Sierra/Affinity, where he worked on such films as Hell Or High Water, Manchester By The Sea, Molly's Game, I, Tonya, and the upcoming Scary Stories To Tell In The Dark.
President and CEO Mark Gill, production heads Andrew Gunn and Guy Botham, and marketing and strategy head Vincent Bruzzese launched Solstice in October last year, and the company is scheduled to start production next month on its first film, road rage thriller Unhinged.
Russell Crowe stars and Derrick Borte will direct in New Orleans. Solstice launched pre-sales in Cannes and has targeted a third quarter 2020 wide US theatrical release.
The company was set up with a mandate to develop, fully finance, produce, sell internationally and distribute films in the US on a wide-release basis. It plans to produce three to five features a year mostly in the $20m-$80m budget range, and plans to acquire or co-finance another two to three per year for wide US distribution.
Backed by $400m in funding, including $150m from Ingenious Media, Gill and his cohorts aim to grow the company to 65 people within the first year. The senior team includes business and legal affairs Head Karen Barna, CFO Shaun Williams, and physical production head Rene Besson.