The Les Arcs European Film Festival has named the 21 projects that will participate in its feature development and financing platform Co-production Village.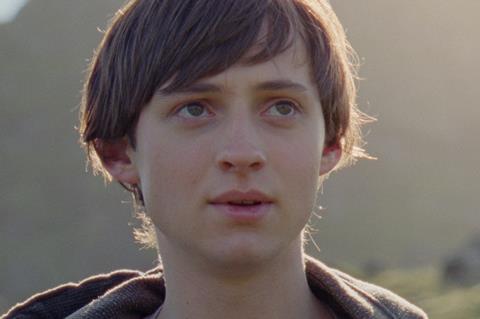 Of the projects selected, four are from Germany and six from France. The festival has a German focus this year. Further projects come from countries including the UK, Scandinavia and Eastern Europe.
They include the next project from Wolf And Sheep director Shahrbanoo Sadat, the next feature from Sparrows director Rúnar Rúnarsson, the latest project from The Here After director Magnus von Horn, and a new film from Urszula Antoniak, whose Beyond Words premiered in Toronto's Contemporary World Cinema strand this year.
The Co-Production Village runs Dec 16-19 this year, with the French German Rendez-Vous, organised by Unifrance with German Films, component running 18-20.
The 21 projects are:
Bad Grans by James Gardner, produced by Jellyfish Feature Film LTD (UK)
Cold by Peter Pontikis, produced by Borderline Films (Sweden) / Lajka Film & Television AB (Sweden)
Echo by Rúnar Rúnarsson, produced by Pegasus Pictures (Iceland) and Nimbus Films (Denmark)
The Exception by Jesper W Nielsen, produced by Fridthjof Film (Danemark) / Film House Bas Celik (Serbia)
Fadse by Arthur Harari, produced by Les Films Pelleas (France)
Forest by Constanze Knoche, produced by Neufilm GmbH (Germany)
Franky Five Star by Birgit Möller, produced by One Two Films (Germany) / Aamu Film Company (Finland)
Golda And The Palestinian Lover by Yolande Zauberman produced by Phobics (France)
Gould Lover by Andy Sommer, produced by Bel Air Media (FR) / Room 237 (France)
The Laundress by Jochen Alexander Freydank, produced by Film-Und Fernseh-Labor Ludwigsburg GmbH & Co. Kg (Denmark)
Lidhjet by Sandra Fassio, produced by Helicotronc (Belgium)

Stronger by Benjamin Parent, produced by Delante (France)
Man And Dog by Stefan Constantinescu, produced by Hi Film Productions (Romania) / Doppelganger (Sweden)
The Orphanage, by Shahrbanoo Sadat produced by Adomeit Berlin (Germany) / La Fabrica Nocturna (France)
Paradise by Paul Aivanaa Manaté, produced by Local Films (France)
Patrol Cars by Stephan Komandarev, produced by Argo Films (Bulgaria)
Preparations To Be Together For An Unkown Period Of Time by Lili Horvath, produced by Poste restante (Hungary)
The Siren by Sepideh Farsi produced by Les Films d'Ici (France) / Lunanime (Belgium)
Starve by Magnus von Horn, produced by Zentropa Sweden (Sweden) / Lava Films (Poland)
Stranger by Urszula Antoniak, produced by Family Affair Films (Netherlands)
U Are The Universe by Pavlo Ostrikov, produced by Limelite (Ukraine)
Separately, the festival has also revealed the seven projects that will take part in its Film School Village, which gathers young filmmakers who have recently graduated from European film schools and are lining up their first features.
The line-up is:
Les Eclipsées by Wendy Pillonel produced by Milena Colla / ZHDK, Switzerland
How To Be A Classy Tramp by Olöf Birna Torfadottir produced by Bjarni Gudmunsson / Icelandic Film School, Iceland
The Last Present by Adam Freund / Hungarian Film School, Hungary
Mont Perdut by Lluis Sellares produced by Xavi Toll / ESCAC, Spain
Nighthawk by Ewa Wikiel produced by Simon Lubinski / DFFB, Germany
Thessaloniki by Joseph Minster produced by Delphine Benroubi / La Fémis, France
Work Of Art by Benjamin Pfohl produced by Martin Kosok / HFF Munich, Germany