Alibaba Pictures is investing in Amblin Partners and has entered into a strategic partnership with the mini-major for co-productions, finance and distribution.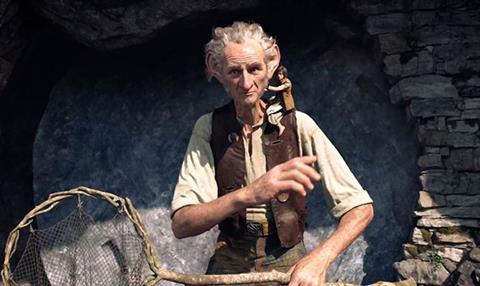 Steven Spielberg's Amblin Partners and Alibaba Pictures Group have entered into a strategic partnership to co-produce and finance films for global and Chinese audiences, as well as work together on the marketing and distribution of Amblin's films in China.
Under the terms of the deal, Alibaba Pictures will also acquire a minority equity stake in Amblin Partners – joining existing investors Reliance Entertainment, Participant Media and Entertainment One – and an Alibaba Pictures representative will join the Amblin board.
Announced at a press conference in Beijing today, the deal also gives Alibaba Pictures the option to co-finance Amblin Partners' films worldwide.
The deal kicks off with Alibaba handling the marketing and distribution in China of Spielberg's The BFG, which is scheduled for release on October 14.
Speaking at the event, Alibaba founder Jack Ma said: "We have great respect for Mr Spielberg as one of the world's most influential filmmakers and entrepreneurs. Among Chinese consumers, there is an increasing demand for premium global content. I believe this collaboration can serve as a cultural bridge and have a positive impact on the next generation of Chinese consumers."
Spielberg said: "We are proud and excited that such a valued company as Alibaba Pictures is joining with our other highly-respected partners, Reliance Entertainment, Participant Media and Entertainment One, in building our growth and strengthening our company even further."
Alibaba Pictures chairman Shao Xiaofeng said: "We look forward to working with Amblin Partners, a company that shares our vision of powerful storytelling. This partnership is the first of its kind for both Amblin Partners and Alibaba Pictures and marks an important milestone in our globalisation strategy to reach Chinese and global audiences alike."
On the distribution front, Alibaba Pictures will be the marketing, distribution and merchandising partner for Amblin Partners films in China, leveraging its reach across digital marketing, online ticketing, cinema services and e-commerce.
The Hangzhou-based e-commerce giant has around 434 million active users across platforms including streaming service Youku Tudou, OTT provider Tmall and e-commerce sites Taobao Marketplace and Tmall.com.
Alibaba has previously invested in Hollywood films, including Paramount's Mission: Impossible – Rogue Nation, Teenage Mutant Ninja Turtles: Out Of The Shadows and Star Trek Beyond, but this deal marks the first time it has made an investment into a company rather than individual films.
In an interview with Alibaba's own news portal, Alizila, Alibaba Pictures president Zhang Wei said the two companies were introduced by a mutual friend, shortly after Amblin Partners was established last year. "We've had quite a few people approaching us wanting a partnership. Oftentimes people see us as a source of capital and as a way into China."
However, the Alibaba team liked Amblin's less direct approach: "With Amblin Partners, neither of us talked so much about commercial terms for the first three months we were meeting each other. Instead, we were talking about what kind of company Alibaba Pictures is, what we believe in….they really took their time to ask great questions, to understand us, and vice versa."
Zhang also talked about Alibaba's globalisation strategy, but moved to allay concerns about China's increasing influence in Hollywood. "You don't see us coming to buy up Hollywood, buying up lots of assets. In the case of Amblin Partners, we are taking a minority stake in the company, and our goal is to help the company become more successful, particularly in the China market, which we know very well."