Starred Up leads British Independent Film Awards noms, followed by The Selfish Giant. Scarlett Johansson and Judi Dench among Best Actress nominees.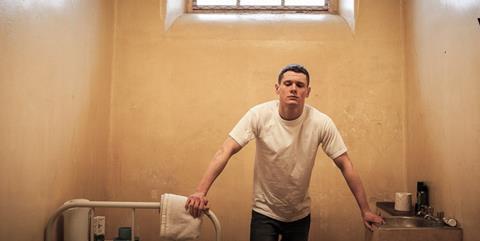 David Mackenzie's Starred Up leads the Moet British Independent Film Awards nominations with eight nods, including Best British Independent Film, Best Director, Best Screenplay, Best Actor for Jack O'Connell, and two Best Supporting Actor nominations.
The Selfish Giant picked up seven nominations while Filth, Metro Manila and Le Week-end picked up five nominations each.
Best Film nominations comprise Metro Manila, Philomena, The Selfish Giant, Starred Up and Le Week-end.
Nominations for Best Actress are Judi Dench for Philomena, Lindsay Duncan for Le Week-end, Scarlett Johansson for Under The Skin, Felicity Jones for The Invisible Woman and Saoirse Ronan for How I Live Now.
Along with O'Connell for Starred Up, Best Actor award nominees include Jim Broadbent for Le Week-end, Steve Coogan for Philomena, Tom Hardy for Locke and James McAvoy for Filth.
Actor Ewan McGregor announced the nominations at a ceremony in London today (Nov 11).
The BIFA jury includes Penny Woolcock (chair), alongside Antonia Campbell-Hughes, Art Malik, Ate de Jong, Bart Layton, James Floyd, Jill McCullough, Julien Temple, Liza Marshall, MyAnna Buring, Natascha McElhone, Pippa Harris, Roland Gift, Sally El Hosaini, Sandy Powell, Steve Hamilton Shaw.
The 16th BIFA awards ceremony will be hosted by actor James Nesbitt on Dec 8 at the Old Billingsgate in London.
Last year, Berberian Sound Studio won four awards, while Rufus Norris' Broken scooped Best Film.
Nominations in Full
BEST BRITISH INDEPENDENT FILM
Metro Manila
Philomena
The Selfish Giant
Starred Up
Le Week-end
BEST DIRECTOR
Jon S Baird – Filth
Clio Barnard – The Selfish Giant
Sean Ellis – Metro Manila
Jonathan Glazer – Under the Skin
David Mackenzie – Starred Up
THE DOUGLAS HICKOX AWARD [BEST DEBUT DIRECTOR]
BEST SCREENPLAY
Jonathan Asser – Starred Up
Clio Barnard – The Selfish Giant
Steven Knight – Locke
Hanif Kureishi – Le Week-end
Jeff Pope, Steve Coogan – Philomena
BEST ACTRESS
Judi Dench – Philomena
Lindsay Duncan – Le Week-end
Scarlett Johansson – Under the Skin
Felicity Jones – The Invisible Woman
Saoirse Ronan – How I Live Now
BEST ACTOR
Jim Broadbent – Le Week-end
Steve Coogan – Philomena
Tom Hardy – Locke
Jack O'Connell – Starred Up
James McAvoy – Filth
BEST SUPPORTING ACTRESS
Siobhan Finneran – The Selfish Giant
Shirley Henderson – Filth
Imogen Poots – The Look Of Love
Kristin Scott Thomas – The Invisible Woman
Mia Wasikowska – The Double
BEST SUPPORTING ACTOR
John Arcilla – Metro Manila
Rupert Friend – Starred Up
Jeff Goldblum – Le Week-end
Eddie Marsan – Filth
Ben Mendelsohn – Starred Up
MOST PROMISING NEWCOMER
Harley Bird – How I Live Now
Conner Chapman / Shaun Thomas – The Selfish Giant
Caity Lotz – The Machine
Jake Macapagal – Metro Manila
Chloe Pirrie – Shell
BEST ACHIEVEMENT IN PRODUCTION
Filth
Metro Manila
The Selfish Giant
Starred Up
BEST TECHNICAL ACHIEVEMENT
Shaheen Baig – Casting – Starred Up
Johnnie Burn – Sound Design – Under the Skin
Amy Hubbard – Casting – The Selfish Giant
Mica Levi – Music – Under the Skin
Justine Wright – Editing – Locke
BEST DOCUMENTARY
BEST BRITISH SHORT
L'Assenza
Dr Easy
Dylan's Room
Jonah
Z1
BEST INTERNATIONAL INDEPENDENT FILM
THE RAINDANCE AWARD
Everyone's Going to Die
The Machine
Titus
THE RICHARD HARRIS AWARD (for outstanding contribution by an actor to British Film)
To Be Announced
THE SPECIAL JURY PRIZE
To Be Announced
THE VARIETY AWARD
To Be Announced