Content to handle worldwide sales of the Oscar Wilde animated adaptation at Cannes.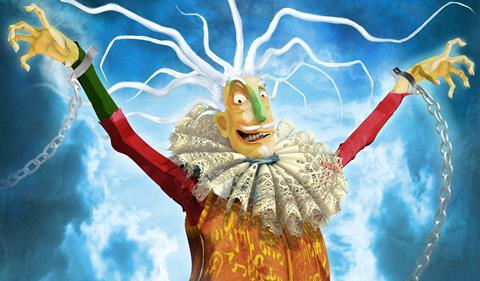 Imelda Staunton, star of Vera Drake and the upcoming Maleficent, and has joined the voice cast of Oscar Wilde's The Canterville Ghost.
Other new cast include Freddie Highmore, star of Bates Motel and Charlie And The Chocolate Factory; Call the Midwife star Miranda Hart; and Toby Jones, who lent his voice to a computer in Captain America: The Winter Soldier and voiced Dobby in the Harry Potter series.
The film, directed by Kim Burden, also features the voices of House star Hugh Laurie and Stephen Fry.
Giles New and Keiron Self are adapting the classic Oscar Wilde story. The animated film is produced by Robert Chandler and Gina Carter.
Content will be handling worldwide sales starting at the Cannes market this week.
Currently in pre-production, the animated comedy follows the story of Sir Simon de Canterville who has been haunting his ancestral home in rural England, Canterville Chase, for over 300 years. He has successfully scared off every previous tenant with ease until the Otis family from America moves in.
Stephen Fry, who stars as the famous ghost, said: "I'm excited as a little child to be playing in Oscar Wilde's hilarious and touching ghost-story/romance/comedy - especially as it will mean working again with Hugh Laurie after all these years.
"The standard and style of the animation will be astounding and the voice talent unmatched in what I am certain will be, the cliché is unavoidable, an unmissable experience for all the family."
Fry, who played the author in 1997 film Wilde, was part of a comedy double act with Laurie in the 80s and 90s, starring together in sketch show A Bit of Fry and Laurie and period comedy series Jeeves and Wooster.
Staunton, Highmore and Jones are represented by Artist Rights Group (A.R.G), Miranda Hart is represented by Troika.