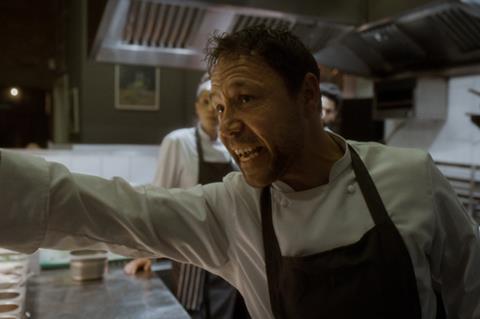 Saban Films has acquired US rights for Philip Barantini's UK drama Boiling Point, from Charades ahead of its world premiere in competition at Karlovy Vary in August.
Set on the last Friday before Christmas, Steven Graham stars as a stressed-out head chef at one of London's top restaurants.
Paris-based sales company Charades has also posted sales to Middle East (Empire), airlines (Aardwolf), Greece (Cinobo) and Taiwan (Filmware).
Deals previously announced by Screen include to UK (Vertigo Releasing), France (UFO), Spain (Filmin), Canada (Mongrel), Portugal (Cinemundo), Lebanon and Gulf (Empire), Australia and New Zealand (Rialto), and Japan (Cetera).
The feature expands Barantini's 2016 short of the same name in which Graham also starred.
It is lead produced by Bart Ruspoli and Hester Ruoff at Ascendant Films, with Burton Fox Films, Graham's new production banner Matriarch Productions and Barantini's company Three Little Birds Pictures.