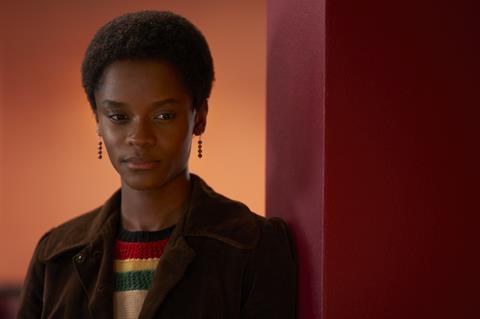 Two Steve McQueen features – Mangrove and Lovers Rock – from his BBC-commissioned anthology series Small Axe have been confirmed by Cannes delegate general Thierry Fremaux for the Cannes 2020 label.
They join Francis Lee's Ammonite, Ben Sharrock's Limbo, and Viggo Mortensen's Falling as the five UK titles to receive the label in the absence of a physical festival this year.
McQueen's films are part of a six-episode anthology series, Small Axe, that he has made for BBC Drama and Amazon. All are standalone stories based around real-life experiences of London's West Indian community from the late 1960s to the early 1980s.
Initially conceived as hour-long instalments, with the first of the five stories – Mangrove – due to play over two episodes, McQueen subsequently edited Mangrove and the Lovers Rock episode into feature-length versions in collaboration with BBC Films to make them eligible for Cannes.
Mangrove is the true story of the Mangrove 9 and the trial that took place at the Old Bailey in 1970. Letitia Wright, Shaun Parkes and Malachi Kirby star.
Lovers Rock tells a fictional story of young love and music at a blues party in the early 1980s. Amarah-Jae St Aubyn makes her screen debut opposite Micheal Ward, Shaniqua Okwok and Kedar Williams-Stirling.
McQueen dedicated both films to "George Floyd and all the other black people that have been murdered, seen or unseen, because of who they are, in the US, UK and elsewhere. 'If you are the big tree, we are the small axe.' Black Lives Matter." The quote is an African proverb that has resonance around the Caribbean.
Small Axe has been executive produced by Tracey Scoffield and David Tanner for Turbine Studios and Steve McQueen for Lammas Park. Mike Elliot is producing for Emu Films with Turbine and Anita Overland.
Each of the five Small Axe films will receive their world premieres on BBC One and BBC iPlayer in the UK later this year. The additional films are Alex Wheatle, Education and Red, White And Blue.
BBC Studios is handling international TV sales, while Turbine is managing theatrical release conversations for Mangrove and Lovers Rock and is currently in discussions with a French distributor. The preference is that the films are sold as a pair, with further territories still TBC.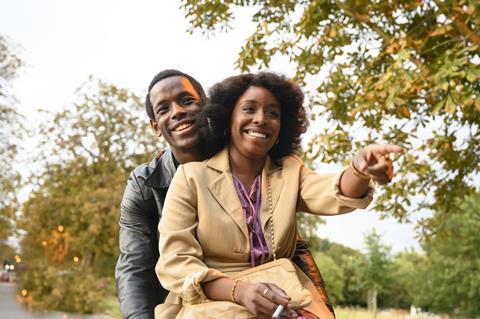 Screen understands both McQueen titles had been due to play in Competition, which would have made him the first filmmaker to have two features competing for the Palme d'Or in the same year.
The further UK titles confirmed for the Cannes 2020 label are Lee's 1840s-set romantic drama Ammonite, a See-Saw Films production starring Kate Winslet and Saoirse Ronan and inspired by the life of the Victorian palaeontologist Mary Anning; and Sharrock's Limbo, in which rising UK-Egyptian actor Amir El Masry plays a Syrian musician living on a remote Scottish island as he awaits his asylum request to be processed.
Protagonist Pictures is handling world sales for Limbo.
Mortensen's Falling is a UK-Canadian co-production with the UK partners being Zephyr Films, Achille Productions, and Ingenious Media. Mortensen makes his directorial debut in the film and also stars with Lance Henriksen and Laura Linney. It is a drama about a conservative father who moves from his rural farm to live with his gay son's family in Los Angeles.
Falling premirered at Sundance earlier this year and is being sold by HanWay Films.
With three of the five UK titles in Official Selection, Rose Garnett, director of BBC Films, said: "We're thrilled for Francis Lee who, as one of the UK's most exciting filmmakers, now takes his place in the Cannes firmament… Steve McQueen is one of our greatest filmmakers and to have two films in Official Selection in the same year is nothing less than extraordinary."
This story was updated on June 4 to include Viggo Mortensen's Falling.