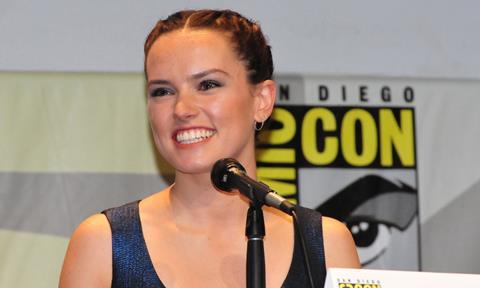 STXfilms has acquired US rights to The Marsh King's Daughter starring Daisy Ridley from Black Bear and Anonymous Content.
Neil Burger (Voyagers, Limitless, The Illusionist) directs, and production on the psychological thriller is set to begin in Canada in June. Black Bear is fully financing the project.
Elle Smith & Mark L. Smith (The Revenant, Midnight Sky) adapted the screenplay from Karen Dionne's novel of the same name.
Ridley (Star Wars franchise) will play Helena, a seemingly ordinary woman who learns her father is the infamous 'Marsh King' who kept her and her mother captive in the wilderness for years.
After a life of running from her past, Helena decides to confront her demons when her father escapes from prison.
Black Bear Pictures' Teddy Schwarzman (The Imitation Game, I Care A Lot), Anonymous Content's Keith Redmon (The Revenant, Midnight Sky), and Mark L. Smith are producing.
Executive Producers are Black Bear's Michael Heimler, Syndicate Entertainment's Cliff Roberts, and Charles Miller.
STXfilms collaborated with Burger on The Upside, which grossed more than $100m in North America, and is working with Ridley on upcoming release The Ice Beneath Her.
STXinternational launched sales on The Marsh King's Daughter at the EFM and will distribute directly in the UK, Ireland, and India. US rights were negotiated with Black Bear and CAA Media Finance.